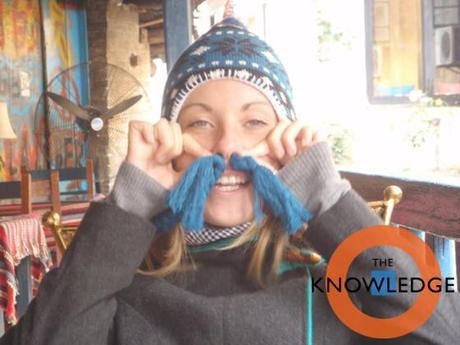 What's your best travel experience?
Every country I have visited is so different and each has memories that make it extra special. I think my best experience would probably have to be the time I spent in Indonesia, with the FANTASTIC food, the unbelievably friendly people and the incredible scenery, it was so difficult to leave and I just can't wait until I have the opportunity to go back.
I loved waking up to see monkeys climbing in the palm trees from the window of my little wooden hut, eating the BEST fresh fruit for breakfast each morning, heading out to explore forests and volcanoes during the day, relaxing on the beautiful beaches and coming home to enjoy a much deserved Bintang beer.
What did you take?
I am usually really good at packing lightly, but there are a few essentials that I take with me on every trip, no matter where I am going! I never head away without my tough underwater camera, which takes great underwater photos down to 10m and is perfect for a bit of spontaneous free-diving (as well as being able to handle being dropped, sat on and generally taken travelling!).
I also take tea bags and hot chocolate sachets with me, as you never know when you are going to miss a good old cup of tea and I find that hot chocolate goes down well after a full day of diving, even in the tropics. My final essential item is duct tape, which is MAGIC for fixing any items that break while traveling. I have used it to fix anything from dive fins to rucksack straps, and I don't know where I would have been without it.
What do you wish you had taken?
I was always really jealous of travellers I met who had a good grasp of the language; no matter how hard I try I only ever seem to be able to pick up the very basics, and even then I seem to confuse the locals- so maybe a good phrase book! I also lost track of how many people I borrowed Lonely Planet guide books from, so in the future I will definitely be investing in one.
Which Frontier project would like to visit?
Madagascar Marine Conservation and Diving without a doubt.
What would you take there?
I would take a solar powered charger for my camera and my rash vest for when the water is just too hot to dive in a wetsuit. I would also buy a really comprehensive identification guide so I could swot up on all the species I see.