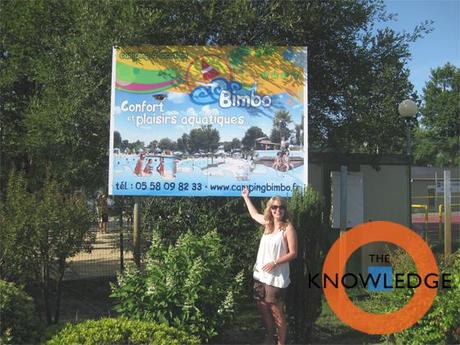 What's your best travel experience?
Close to home but no less fun was one summer I spent working and camping through France. I was roped into renovating a derelict barn in the depths of rural Limoges for 4 weeks with tasks including pointing a wall, building a deck and laying a cement floor. Getting stuck in was great and the decking was christened with a party only the French could host with lashing of 99cent red wine and cheese – I can proudly report that the deck is still standing. Following this we were duly rewarded with a trip to the coast. Camping in the dunes, al fresco eating on the beach and surfing on the coast was idyllic.
What did you take?
Steel toe capped boots and old clothes for all that construction work!
More sensibly I always try to travel light and love the mutli – functional; a sarong can be a dress, skirt, towel, wrap or headscarf. For hand held versatility a Swiss Army Knife is useful in so many situations!
My Buffalo Teclite has seen me through many a cold downpour and is compact yet stylish.
What do you wish you had taken?
I fell on the wrong side of the 'Great Sleeping Bag Debate' and took quite a thick sleeping bag with me – 'just in case' as my mother would say!  I found it was completely unnecessary and that it far too hot! I kept hearing people rave about their plush silky sleeping bag liners and I wished I'd had one of these.
What Frontier project would like to visit?
I often get asked this question and I find it so hard to choose – I would love to dive in Fiji, or spot sun bears in Cambodia, see whale sharks in Tanzania, hang out with lemurs in Madagascar and spot turtles in Costa Rica. Can't I just go to all of them?
What would you take there?
As much as I love my Canon EOS 3000v SLR I find that travelling with hundreds of rolls of film is a bit of pain. I have had my eye on the Nikon D5000 for quite a while now and a round the world trip would definitely push me take the plunge and buy this beauty of a camera!