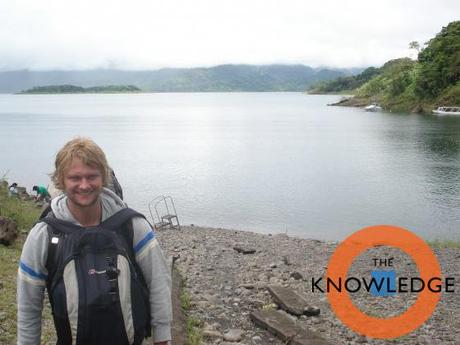 What's your best travel experience?
I spent a year travelling through Central America and living in Buenos Aires, Argentina.  It was a fantastic experience and something I will never forget.  I started the trip by working in Costa Rica for three months, combining some volunteering with working in a hostel in a town called Uvita.  I completed my time in Central America travelling through Panama and Nicaragua, following the backpacker trail before a quick weekend in Guatemala and a flight to Buenos Aires.
In Argentina I worked in a Spanish school in the centre of the city, which was great for improving my Spanish and connecting with the local population.  Buenos Aires really is a magnificent city and the 6 months I spent living there were filled with great nights out and some lifelong friends
What did you take?
I tried to keep it a minimum – I stuck with the advice of packing light and if I really needed something there was usually an easy way to find and buy something.  As always on any extended trip abroad I relied heavily on a Lonely Planet guidebook.  On this trip I bought two – Lonely Planet Costa Rica and Lonely Planet Central America and they were a great help both before the trip and during. I love their travel guides and I have found them immensely helpful.  The key for me is, in my experience, their reviews of hostels, activities and travel schedules are very accurate.  Although I have had one or two experiences where hostels have not lived up their glowing review, the vast majority have been great.
What do you wish you had taken?
I wish I had taken a better camera and a Brita water bottle.
What frontier project would like to visit?
I would love to go any project in the Cook Islands and the Indonesia Jungle Adventure looks like great fun.
What would you take there?
To the Cook Islands I would definitely invest in some good quality scuba gear and on the Indonesia Jungle Adventure I would bring a high quality DSLR camera to take some great photos.