When you are about to pack your bag for a trip volunteering abroad, it is essential to think honestly about what you will need rather than what you might need. Now, this only really applies to if you are going backpacking, or planning to live out of your bag for more than a month. As otherwise, you can get away with packing whatever you would like into a suitcase, or rucksack. But if you will be away for some time, then the bag on your back could become very heavy and frustrating if you have packed the wrong things...
Learn more about opportunities to volunteer abroad on your gap year with Frontier.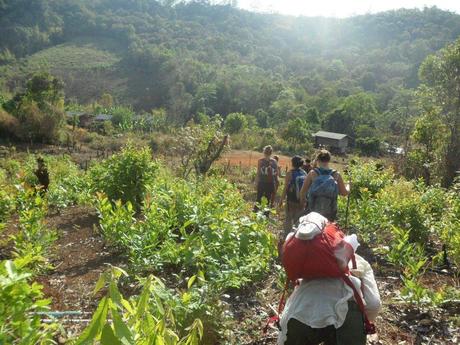 Image courtesy of Ellie Fenner, Frontier South East Asia Ethical Adventure Trail volunteer

The two pile system
The best method is perhaps the 'two pile system', which consists of creating one pile of clothes (even more helpful is if you make a list first, as then you don't deviate from the list and add unnecessary things), and then separating them into two piles – one of definite things to pack, and the other of things that you may not really need. To make the first pile of clothes, you need to go through each subsection of clothing (i.e. shorts, t-shirts, pyjamas, etc) and make sure you have at least one item from these subsections. Once you have worked through all of the subsections, you can then begin to properly decide what to put in the two final piles. And when you have these two piles, you MUST immediately ignore the 'not needed' pile, just incase you are tempted to throw that really stylish but really impractical pair of trousers.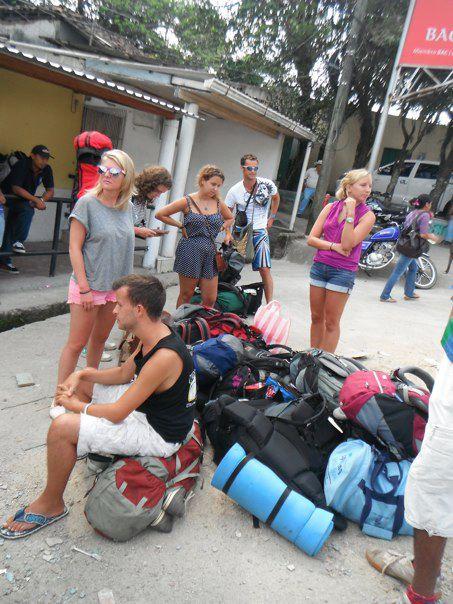 Image courtesy of Mirlah Thornley, Frontier Central America Ethical Adventure Trail volunteer
If you are planning on living the life of a backpacker then the less you take the better. You will essentially be carrying your home and all of your belongings on your back, and you really don't want to be carrying more than you need. And, although it doesn't feel like you will now that you have a washing machine and a large wardrobe nearby, you will be wearing the same t-shirt and shorts for possibly a couple of days (weather dependant), switching to another for a couple of days, and then switching back again in a long cycle. It's almost guaranteed that everyone else will be doing the same thing.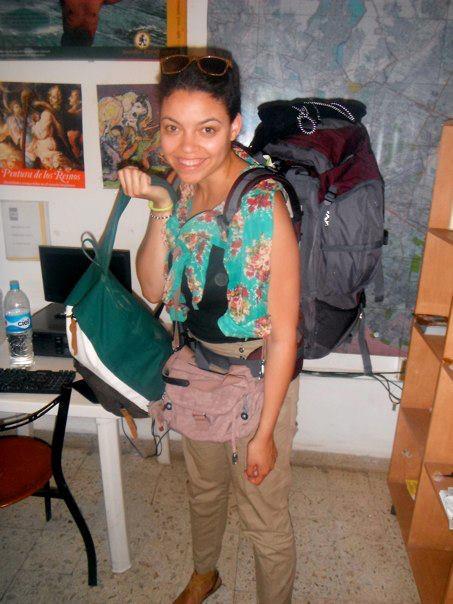 Image courtesy of Mirlah Thornley, Frontier Central America Ethical Adventure Trail volunteer
An basic list
Things you will DEFINITELY need: basic clothes (depending on your destination being hot or cold) such as a couple of pairs of shorts, a pair of trousers, a handful of t-shirts, swimming togs, a travel towel (an invention of genius), underwear, one pair of socks that you probably won't wear if you're heading to a hot country/a handful of pairs of socks if you're destination will be cold or you will be needing to wear shoes, a couple of jumpers, a rainproof, a sunhat or a woolly hat, flip flops and one pair of closed toed shoes, pyjamas, a sleeping bag liner (if you are backpacking), and entertainment such as a book or two, an old phone (you don't want to lose or damage a new one), camera, chargers, passport, important documents, first aid kit, an adaptor, money, and a journal to write down all the amazing things you will do. And that's it in its most basic format!
Remember - the things that will make your trip great won't be the clothes you were wearing, but the memories that you picked up along the way.
Learn more about Frontier's opportunities to volunteer abroad and take part in adventure travel on your gap year on the website.
Join the Frontier Community online with Facebook, Twitter, and Pinterest.
See more from volunteers on Flickr and YouTube.