Christmas is fast approaching and, if you're like us, you wait until the last minute to pull the trigger on that gift for your girlfriend, wife, partner, etc. Well, our job is to help you gents through your daily routines, so our contribution this time is a handy little guide of some Christmas gift ideas for the Woman in your life.. Enjoy,
1. Gold Skulls Leather Bracelet – $20 – Buy Now
Who doesn't like a little jewellery?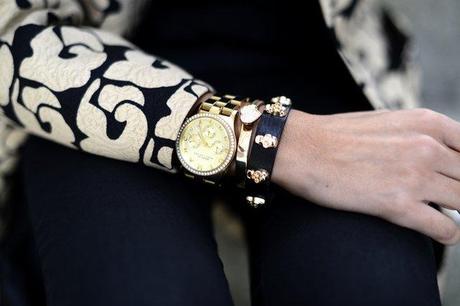 2. You + Me = Awesome Pillow – $38 – Buy Now
It takes two to make a thing go right.
You + Me = Awesome Pillow.
12″ x 24″.
100% cotton.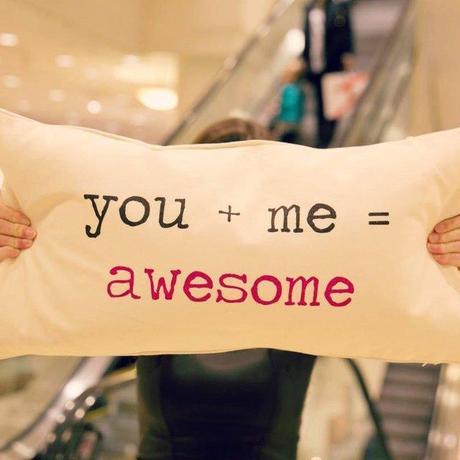 3. Chanel Moisturizers – $150 – Buy Now
3 distinct creams that nourish and provide your skin with the essential oils it needs for a fresh look.
La Nuit: Soothes and moisturizes skin to encourage nightly recovery. Frankincense Extract calms skin to prepare for the process of overnight repair, while Hyaluronic Acid helps restore skin's plumpness and hydration. Your complexion appears supple upon awakening, with no signs of dullness.
Le Jour: Energizes skin so it can adapt to its environment throughout the day. Grasse Jasmine Extract invigorates the skin, while Salicylic Acid gently and gradually exfoliates to visibly minimize pores. Your complexion appears smooth and radiant, and ready to face the day.
Le Weekend: Enhances renewal and replenishes hydration to give skin a much-needed weekend break. Combined with relaxing Rose Water, a gentle Glycolic Acid Complex is gradually released for ideal exfoliation and lasting moisture. Skin is softer and more luminous for the week ahead.
Each contains 1.7 Fluid Ounces.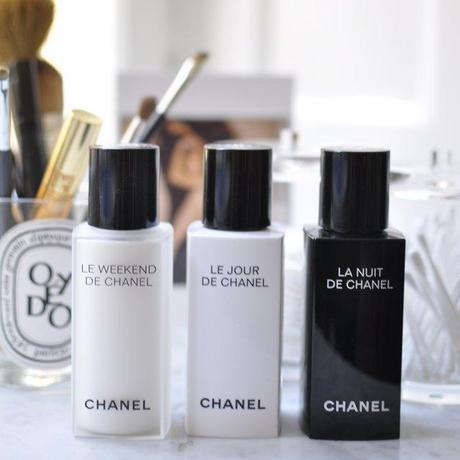 4. Chronograph Gold Watch by Michael Kors – $350 - Buy Now
Michael Kors classic chronograph three-link bracelet watch in stainless steel. Round yellow goldtone dial with Arabic numbers. Trust us, your lady will love this watch, it's #Trending ; ).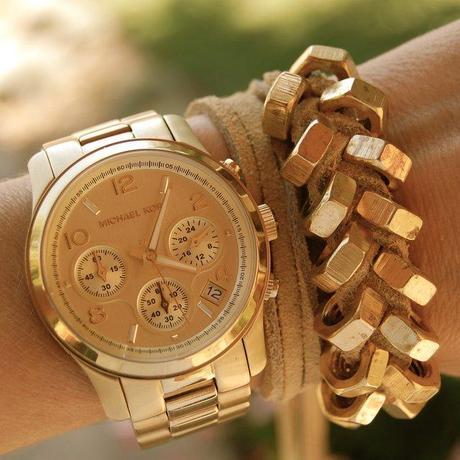 5. Stuff every women should know book – $10 – Buy Now
This pocket-sized companion features everything a woman should know including:
•  How to Ask for a Raise
•  Ten Stylish Pieces Every Woman Should Own
•  How to Throw a Football
•  Good Responses to Bad Pick-Up Lines
•  How to Host a Cocktail Party
•  How to Parallel Park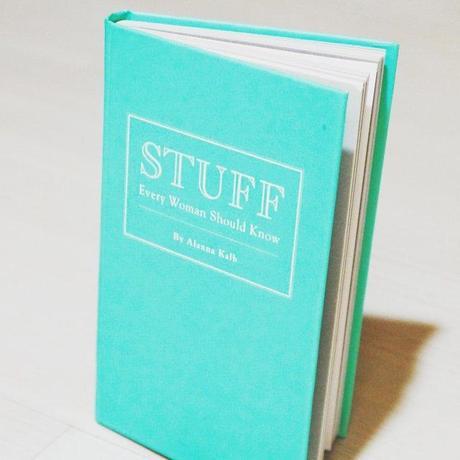 6. Deep ivory plaid shirt – $90 – Buy Now
Our classic take on the boyfriend shirt in a bright plaid we stole from our crewcuts boys' collection (because why should the little ones get all the cool patterns?).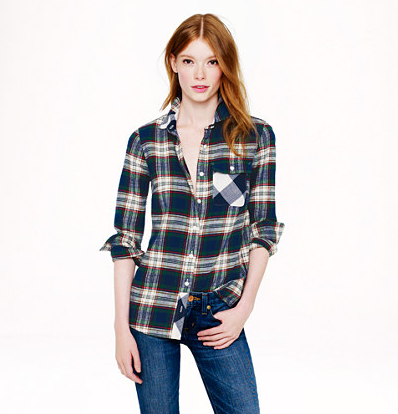 7. Timex Weekender Watch – $35 – Buy Now
Enjoy a long-standing favorite in American timepieces with this Timex watch, whose nylon strap provides casual appeal while the high-tech construction adds reliability. This Timex Weekender strap watch makes an awesome Christmas gift for that special lady.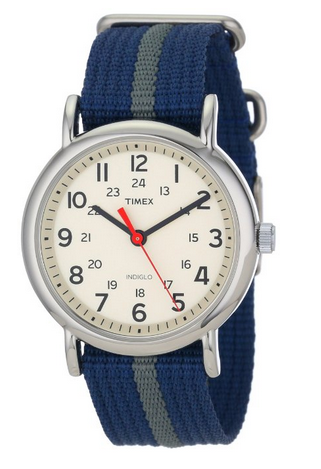 8. Ugg Women's flats – $110 – Buy Now
The Comfort Ballet Collection lives up to its name with exceptional wearability. This timeless classic showcases a polished foundation and a sophisticated silhouette that transitions seamlessly from on-the-clock to on-the-town. Features an insole with 3mm of Poron for cushion, lined with a buttery-smooth leather sock cover, a flexible molded outsole for comfort and 7mm of curly sheepskin in the heel pocket. We all know how much Women love Ugg's.. trust us, shel'll love these too.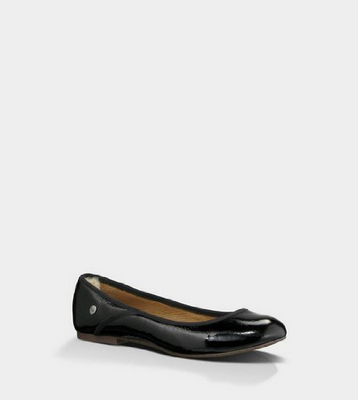 9. A 'White' iPad Mini – $310 – Buy Now
Yes, we know you want one for Christmas too, but this is all about the lady right? There's really not much to be said here, it's an iPad Mini and it makes an amazing Christmas gift for anyone. Whether you like reading, cruisng the internet, finding cool things on Dudepins or sorting photos, the iPad is the right tool to do it with.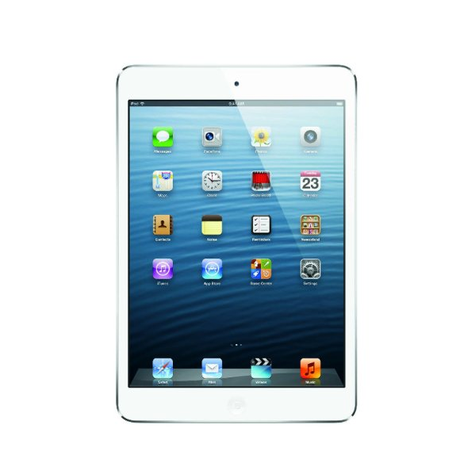 10. Hunter Original black Women's boot – $135 – Buy Now
Legendary for comfort and fit. A general use boot, perfect for everything from shopping to walking the dog. Its design has won it iconic status and made it a must have fashion statement.Upper : Vulcanised natural rubber construction, built on an orthopaedic last for the legendary Hunter fitOutsole : Traditional calendered natural rubber soleLining : Quick dry knitted nylon liningFootbed : Multi-layer cushioned sponge insole Weight. Yes, these do make a pretty amazing Christmas Gift.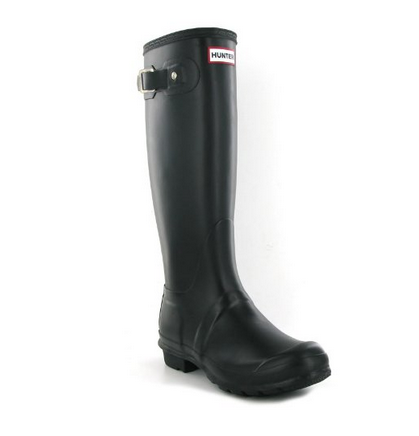 Comments
comments