If you're heading to Vegas for a vacation, it's important to pack the right clothes for a night at the casino. Although jeans and a T-shirt are usually fine, if you want to dress up a bit, here are some proper ideas on what to wear. Being comfortable is key when playing games or gambling for hours on end, so show some skin in an elegant way with a little black dress or go for something flashier with sequins and fringe. Whatever your style, make sure to pack accessories that will complete your look and make you feel like a high roller!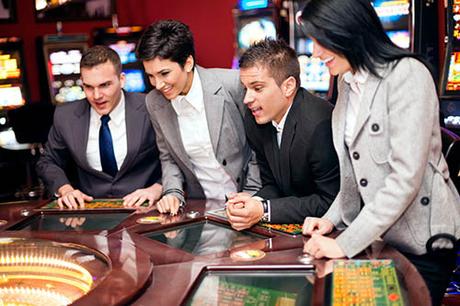 For women
For women, a little fun black dress is always a good option for a night at the casino. You can always never go wrong with classic black, and it's a versatile choice that can be dressed up or down as needed. If you truly want to add a bit of pizzazz to your outfit, try a dress with sequins or fringe. If it's a warm evening, opt for a sleeveless style or one with thin straps. And don't forget to finally bring a clutch or small purse to carry your essentials. This article has some good ideas for jewelry.
For women, some good options to consider include:
-A little black dress
-A dress with sequins or fringe
-A sleeveless or strappy dress
-A clutch or small purse
For men
For men, jeans and a button-down shirt are always a good bet. If you want to dress it up a bit, try a collared shirt in a solid color or with a subtle pattern. You can also add a blazer or sportscoat to your look. If it is warm outside, linen pants are a good option. And don't forget to bring a wallet or money clip to carry your cash.
Also, for men, even though it may be hot outside, remember that casinos are usually kept cool to encourage people to stay longer. As such, you may want to bring a light jacket or sweater to keep you comfortable.
For everyone
No matter what you wear, you should know that comfort is key. You'll be walking around a lot, and you don't want your clothes to be too tight or constricting. Avoid anything that will make you sweat, like wool or heavy fabrics. And make sure your shoes are comfortable, too-you don't want to be hobbling around in pain after a few hours on your feet.
This means that sequins, dresses with slits, and anything that would make you sweat in the desert heat are no-goes. You want to be truly comfortable while still looking like a million bucks.
Hanging out in the hotel playing online casino games
Hanging out in the hotel playing online casino games all day? Get some comfy sweats or shorts and a T-shirt that you can lounge around in. You might want to pack a robe, too, so you can have something to throw on if you actually need to step out of your room. And don't forget your slippers!
When you are playing slots as well as other games, especially online, you need to look out for daily jackpots. For instance, slotslv hot drop games often feature daily jackpots. You need to keep in mind that you might not be able to win the big one, but you can still have fun. This is one of the reasons why you should always gamble responsibly.
Watching a show later that night
If you're heading to see a show after your time at the casino, you'll want to dress up a bit more. A nice pair of slacks or a skirt with a blouse or shirt is always a good choice. And don't forget to dress up your shoes-a pair of heels or dressy flats will complete your look.
A show is a perfect opportunity to really dress up and have some fun with your outfit. If you have a sequined or beaded dress, this is the time to wear it! And don't forget to add some sparkle with your jewelry and accessories.
What not to wear
There are a few things you'll want to avoid when choosing your casino outfit. First, stay away from anything too casual, like joggers or sweats. You also want to avoid anything that's too revealing, like a mini skirt or crop top. And finally, steer clear of anything that's too uncomfortable, like high heels or tight pants.
Also, avoid wearing white as it tends to get stained easily. This will help you stay clean and presentable for longer.
With these ideas in mind, you'll be sure to find the perfect outfit for a night at the casino. Just remember to have fun and dress responsibly! Plus, don't forget to bring your ID and some cash. Have fun!
Fraquoh and Franchomme
P.S. We want to hear from you! Do you like gambling? Do you like gambling online? Why? Share your feedback, questions or thoughts in the comments below! For more articles on style, fashion tips and cultural insights, you can subscribe to Attire Club via email or follow us on Facebook, Twitter or Instagram!