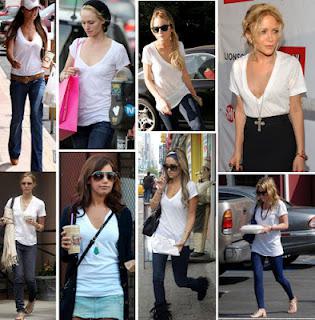 1. The White Tee
A basic white t-shirt seems plain and boring but can be worn in so many different ways. It can be dressed down and glammed up!
2. Stockings
In the winter time it can get cold outside but we still want to dress up and show off our legs, the solution? Stockings. They're relatively inexpensive and easy to find.
3. Tank top
A tank top can be worn or alone or used as a layering piece, and come in a variety of different styles from beaters to spaghetti strap tank tops.
4. Scarves
Scarves help play up any outfit and can really bring color and life to any wardrobe.
5. Leggings
Different from stockings, leggings are more opaque and can be worn with more than just skirts or dresses, many wear leggings with tunics or long flowly button-ups.