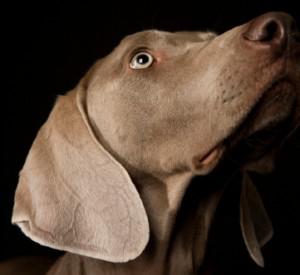 Whether you've got a new puppy, kitten, or other pet that you'd like to train (a horse, maybe), you are probably at a loss as to how to get started if you've never done it before (or even if you have tried in the past, with limited success).  You have a feeling that you could tackle the task yourself if only you had a little background knowledge, but maybe paying for help would be easier (for you and your pet).  If you're just not sure about the right way to train your new best friend (or an older animal that has become unruly), then here are a few avenues you may want to explore.
1.   Lead by example.  Many animals learn by mimicking the behavior of their "mother".  Since you are, for all intents and purposes, the alpha animal in your familial pack, you may be able to train your dog (or other animal) to do certain tricks simply by repeating them over and over until your pet catches on.  Of course, it couldn't hurt to give treats when your best friend does what you want.  This is actually the best method of getting cats to scratch where you want (on the post instead of your furniture) and use the litter box (you don't have to pee in it, just put your cat in and start pawing at the sand).
2.   DIY.  This can be a tough road; you're no animal expert.  But with the help of a few simple books, you can actually begin to understand what your animal will respond to and what you've been doing wrong.  Check out Beyond Basic Dog Training by Diane L. Bauman, The Power of Positive Dog Training by Pat Miller, Cesar's Way: The Natural, Everyday Guide to Understanding and Correcting Common Dog Problems by Cesar Millan, or even Clicker Training for Cats by Karen Pryor (for those who wanted a dog but got a cat instead).  Each will give you some different ideas about communing with your animal, but you can study several methods and choose the one that makes the most sense to you.
3.   Take a class.  If you're really not that into reading, it's time to buckle down and admit you need some help.  Attending a class will not only teach your dog how to behave and do tricks, it will teach you how to get the responses you want.  By learning together, you'll have a better chance of sticking to the program and keeping your pet in line.
4.   Hire a professional.  Some pets aren't built to learn in an extremely distracting group setting.  If you think your animal will do better one-on-one, then opt instead to hire a trainer to come to your home.  You and your pooch (or other pet) can get the personal attention you need to train properly.
5.   Doggie boot camp.  If you've tried everything else and your pet has got you at the end of your rope (as he continues to strain at the end of his leash), then perhaps you need to get extreme.  A boot camp will not be fun for your pet, and it could keep him away from your house for weeks or even months.  But at the end you'll have a very well behaved animal (probably at an astronomical expense).
Jennifer Kardish writes for Tuition Agency where you can find an excellent tutor for your child in a range of subjects.