I went to Walgreens last night with my mom to pick up some Bio-Oil and a couple of things that my grandmother needed. Well, I noticed that Wet n Wild was BOGO 50% off and I realized that there was a lot of stuff that I have never seen and was marked as new. Now I am not sure how new this stuff is, but I certainly haven't seen it.
Of course there are the lipsticks from the Here's To The Wild Ones collection. I think there are some eye palettes, but I haven't been able to find them. I did pick up three of the lipsticks, which are absolutely gorgeous. I have a couple from last year's collection and I adored them. For the price, they cannot be beat. Out of these three, I have only worn Celeb Sighting. I loved it. The shades I have are: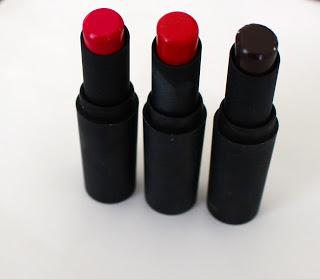 On The Ave, Celeb Sighting, and Coffee Buzz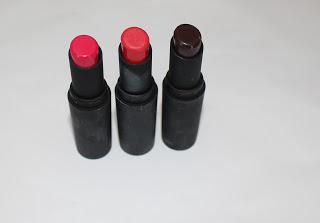 On The Ave, Celeb Sighting, Coffee Buzz
Celeb Sighting: orangey red. It reminds a little bit of MAC's Steam Heat, but with a touch more orange.
On The Ave: vibrant bright pink
Coffee Buzz: eggplant with a hint of brown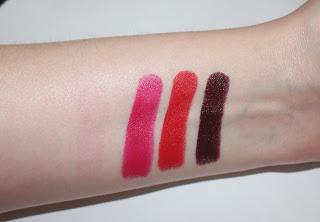 On The Ave, Celeb Sighting, and Coffee Buzz.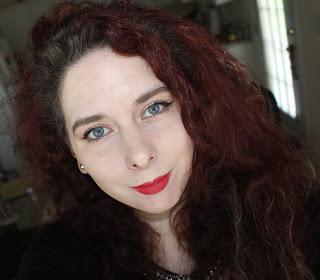 Wearing Celeb Sighting.
I don't know how new this next one is, but it is a gorgeous budget friendly highlighter. It is the Center Stage To Reflect Shimmer Palette in Hollywood Boulevard. It is gold with pink and brown running throughout. But when used together, it makes a stunning light champagne rosy gold. It is just so very pretty, and unique. Something about it is different from a lot of highlighters I have seen.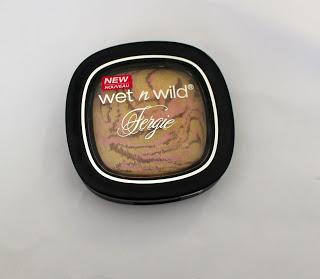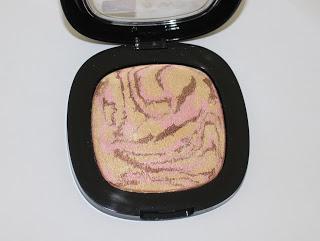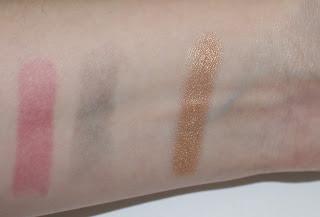 Pretty gorgeous, right?
Wet n Wild's Velvet Matte Lip Color Pencils launched earlier this year (I think), but they have some new shades. I have always wanted to try them, but I never liked any of the shades. Until now. I picked up Pinky Candy (a light rosy pink) and Plumgenue, which is a medium plum. I am wearing Pinky Candy right now and I love it. The formulation feels very comfortable. It reminds of ColourPop's Ultra Matte Lip in crayon form.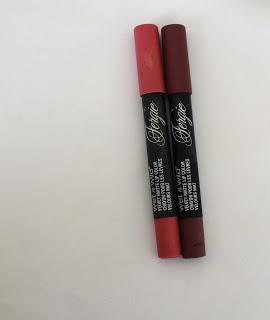 Pinky Candy and Plumgenue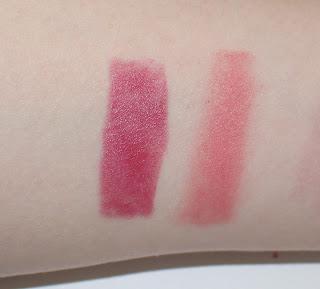 Plumgenue and Pinky Candy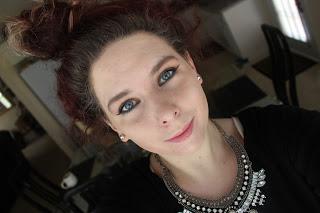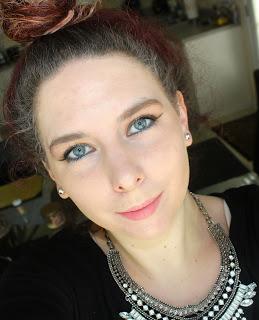 Pinky Candy. Excuse my hair. I can't decide what I want to do with it. Plus getting my hair done is one of the things I hate most. It is up there with going to the dentist.
I ended up getting three of the Center Stage Perfect Pout Lip Colors. Because I just needed more lipsticks. I was not aware that Wet n Wild has a black lipstick. I might not ever wear it, but I figure one must always have a black lippie in their collection. You just never know when you may need it. I have only swatched these, but they feel so smooth and creamy. 
Pagan Angel: black
Saraghina: pinky red
D-Vinely Chilled: berry mauve with gold shimmer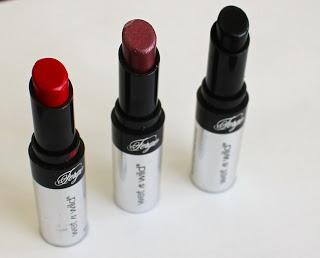 Saraghina, D-Vinely Chilled, Pagan Angel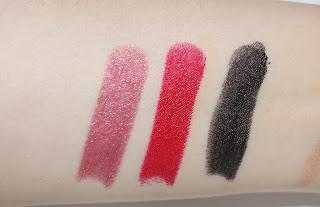 D-Vinely Chilled, Saraghina, Pagan Angel
The last thing is the Vicious Varnish High Shine Lip Stain in Runaway Red. I have a couple of these, and I like them a lot. Runaway Red looks like the perfect deep red for fall and winter. At least that is how it appeared in the tube. Once swatched, it is a brighter red than I was hoping for. Oh well.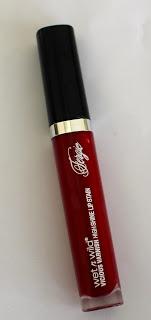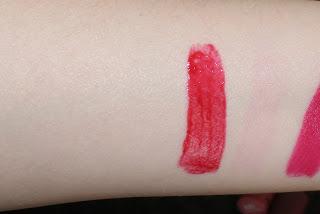 So far, I think there are some amazing products here. If you can find the three shades from the Here's to The Wild Ones Collection, get them. They are wonderful. As is Hollywood Boulevard.  I will be reviewing the lipstick Celeb Sighting soon.  I also have an FOTD post coming up for one of the looks above.
What are your favorite Wet n Wild products?