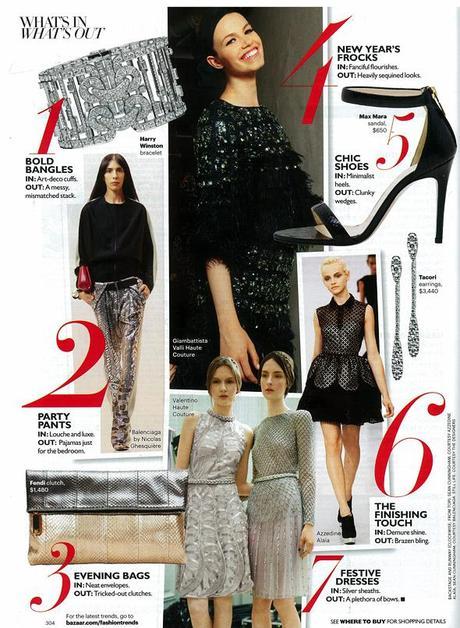 This season's trends seem to hone in on the minimalist style without skimping out on the necessary sparkles! Best of all, it's sleek, chic and gives you an all-put-together look: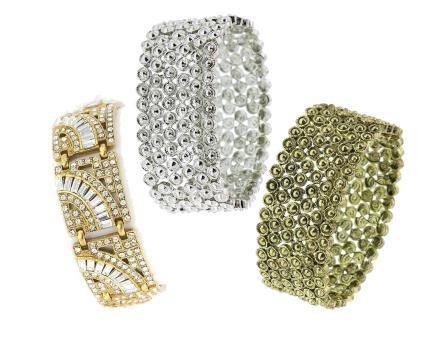 What's In: Art Deco cuffs | What's Out: Mismatched stacking
In the bangles department, opt for a simpler and thick cuff that sparkles instead of a stack of mismatched arm candy that jangles and clanks together every time you lift an arm. l-r: 1928 Vintage Couture Art Deco Bracelet (#61872); 1928 Circle Motif Silver Stretch Bracelet (#62225); 1928 Circle Motif Gold Stretch Bracelet (#62226).

What's In: Neat clutches | What's Out: Frilly and extravagant clutches
For a night out, drop the Lady Gaga-esque or heavily embellished clutch and cling to your neat envelope clutch—leave the frills and fanciful accents for your Christmas or New Year's frock.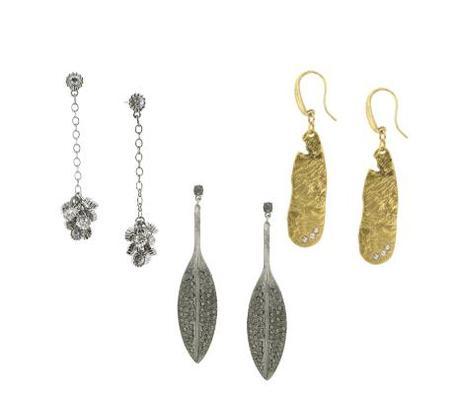 What's In: Understated sparkle | What's Out: Overdone bling
Top off your outfit with a set of sparkling linear drops or simple dangle earrings sprinkled with crystals instead of showy pavé styles for understated glamour. l-r: 1928 De Luca Silver Sparkle Cluster Linear Drop Earrings (#21803); T.R.U. Pewter Solid Drop Crystal Feather Earrings (#21823); T.R.U. Swarovski Speckled Gold Matte Gold Earrings (#21794).
''