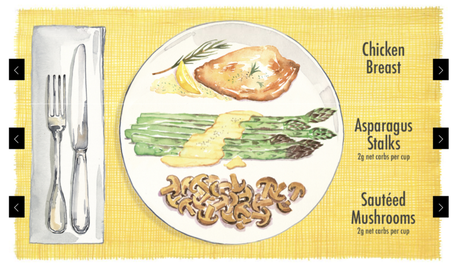 Whether you're new to low-carb or keto diets or you have lots of experience eating meals with few or no carbs, deciding what to have for lunch or dinner-day after day, night after night-is always a challenge.
Here to help is a terrific tool that provides thousands of healthful meal ideas. Just flip through the parts of the plate until you find a combination that suits your tastes tonight-then try a different one tomorrow! Once you've built your plate, you can click on the pictures for a really basic recipe.
Jenni Calihan at Eat the Butter, along with Adele Hite MPH RD, have created this easy-to-use meal idea generator to make deciding what's for dinner fun instead of frustrating.
If you'd like the book version for your kitchen counter-or to share with friends and family who might appreciate an introduction to low-carb plates- click through to purchase Dinner Plans (US only for now)!