So the Mayor's panel on deciding what we're going to do with our airport met yesterday for the first time and it was reported to be a public meeting--but they threw two people out who wanted to be there?
Seriously?
From the
Kansas City Star
today:
Read more here: http://www.kansascity.com/2013/06/06/4276925/kci-task-force-says-it-will-try.html#storylink=cpy
Kansas City's airport study panel held its first public meeting Thursday and said its goal will be to recommend the best airport to serve the region now and for future generations.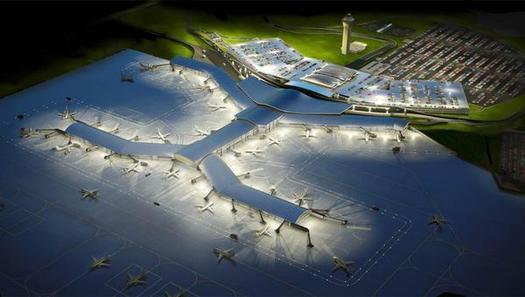 Commission co-chairman Bob Berkebile said he hopes the group can issue its recommendations before the end of the year.
But already the initiative has been embroiled in a minor controversy. Two people were excluded from the public meeting at Union Station.
Dan Coffey, a member of a group gathering petition signatures against a new airport terminal, said he and a colleague were unfairly prevented from attending the meeting.
Coffey said that he had been gathering petition signatures in front of Union Station before the meeting but that security told him to leave. When he then tried to attend the task force meeting, security told him he had to leave and he did. Coffey said he was never told what law he was violating or why he had to leave
. So it's a "public meeting" but you throw the public out? Then, get this: 
Union Station Kansas City Inc. issued a statement later saying that Union Station is not a public building and does not allow petition signing inside on any issue. The statement said the petitioners refused to move to a public area outside the building, so security and Kansas City police officers helped move them to a public area.
Read more here:
http://www.kansascity.com/2013/06/06/4276925/kci-task-force-says-it-will-try.html#storylink=cpy
 We all thought it was a public building, didn't we? Yet they throw the ones they don't want in there, out? And they called it a "public meeting." Yet they want and expect the people's input and trust on all this? Seriously? It's surely not getting off on the proverbial "right foot" here, is it?
Read more here: http://www.kansascity.com/2013/06/06/4276925/kci-task-force-says-it-will-try.html#storylink=cpy