Dear SPAResource team,
As a recent user [a pretty disappointed one] of your brush-kit, here are my questions to you:
1. If you advertise a brush kit as PRO, then if its not exactly PRO quality, it should at least be something that even an amateur can use daily -right? Or did you mean that this should only be a Take-on-trips-use-if-you-have-nothing-else kit?
2. In your website, you have advertised that this brush kit is all a customer needs for contouring, concealing etc.. and you have also marketed this as a FACE essentials.. well, how come 3 out of 5 brushes are for eyes?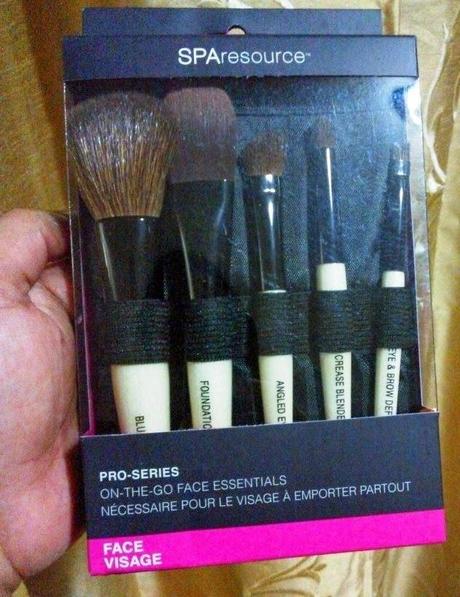 3. Which pro or for that matter an amateur would , in your opinion, like a powder brush that actually scratches the skin, a foundation brush that cannot apply even the lightest of foundation properly [couldn't even apply a moisturizer properly, i tried!]  and a set of eye brushes that really hurts the sensitive eye skin? If I want my face to look so scratched, I'd get a mean kitty, thank you - I don't expect that from my brush set!
This is my request - I appreciate that you have brought out a kit with 5 brushes for $10 and it kinda looks all pretty with nice handles and nice packaging - can you kindly focus of the quality of a brush set that is touted to be pro level instead of the packaging?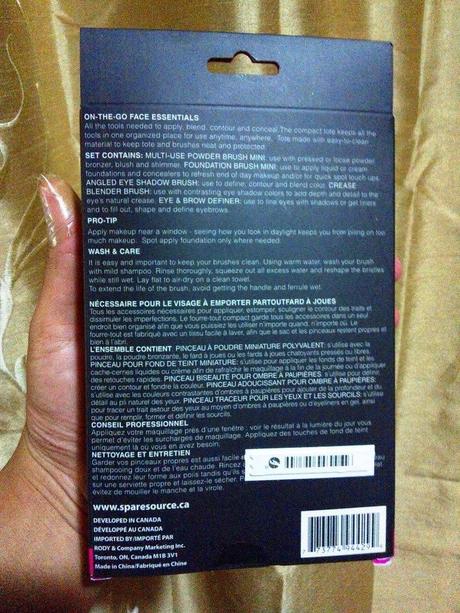 And finally this is my suggestion - for $10, give us something similar to the face brushes that E.L.F has for their studio line. Don't worry about quantity and focus -if you say FACE set, don't mix it with eye set.
Hope to see a better version in my local Walmart soon!
Ciao...
[Dear Readers, I didn't think it worthwhile to take individual brush pics as to be quite honest, they are soooooo useless that my only request to you is to use that $10 to buy something else]Follow me on Twitter @ladydevzz