The dawning of mobile devices has brought the world more benefits than you think. Aside from making practically every task   easier—emailing, banking, calling, gaming, networking, and shopping.it has also pushed the envelope for innovation. Now, people try to find new ways, better ways to integrate this emerging platform into today's different industries.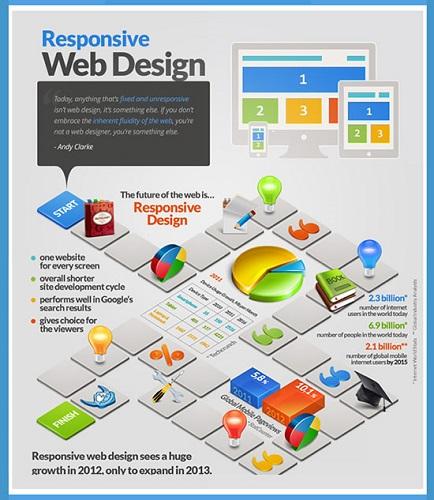 Responsive web design Chart
One of the best innovations related to this technological breakthrough is the introduction of Responsive Web Design (RWD). Through this new approach almost every element involved in the typical web design process is affected in the best ways. Jobs become easier for web designers and developers, while the clients' expenses are considerably lightened. However, the factor that is greatly affected by a Responsive Website is Search Engine Optimization (SEO).
Before we go in-depth into the advantages and benefits Responsive Web Design has for SEO, let's first take crash course at what RWD and SEO are and how they work.
What is Responsive Web Design?
According to a recent study by the International Data Corporation (IDC), in 2011 there were 491.4 million smartphones units shipped across the world—a 61.3% increase from 2010's 304.7 million units. In March 2012, Apple's iPad 3 tablet sold 3 million units in just three days. With all these huge figures, people are starting to tailor their marketing strategies with these devices in mind. And because of the rapid growth of mobile devices in recent years, the web development industry found a way to create websites that would suit all electronic devices—smartphones, tablets and desktops.
Responsive Web Design is a design approach that allows websites to respond and adapt to the screen size, orientation and platform being used. It provides optimal viewing experience across a range of browsing devices.
This means that a brand doesn't have to create a separate site for each platform—tablet, smartphone, desktop—but that one responsive designed-site will convert itself to fit each and every platform.
What is Search Engine Optimization?
Search Engine Optimization (SEO) is a process of promoting a website in order to increase traffic or number of visitors in the site from search engines. It helps sites rank higher on search result pages. SEO is affected by texts found on your website or the other sites links to your page. At times SEO is simply making your site's structure easy for search engines (Google, Bing, Yahoo) to understand.
How does Responsive Web Design Help SEO?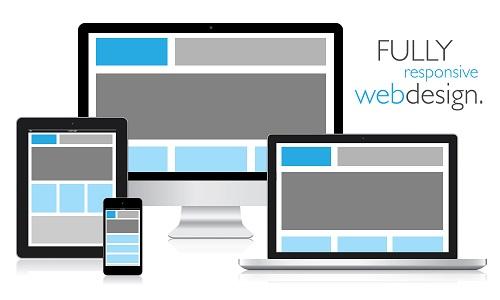 Different devises and same design.
One important area in a successful SEO process is linking. Generally, Linking is the practice by which other sites post inbound links to you site, so their site visitors can simply click the link and be redirected to your site. Linking is very important because this is one way search engines find out about new websites and a criterion by which search engines rank the site in search result pages. The more external sites link to your own website the bigger the probability of high ranking in search results.
Now that we know what Linking is, let's find out what it has to do with RWD.
Since Responsive Websites dismiss the need for separate websites, since in itself it already adapts to fit different platforms, brands can stick to one website and one URL. Sometimes, to serve the growing number of mobile devices, brands also create a separate site (mobile site) especially for tablets and mobile phones. Such sites have different Uniform Resource Locators (URL).
Example, tesco.com has a separate URL for its mobile site m.tesco.com. Now, when external sites link to these websites they could be linking to either the main website or the mobile website; however, search engines don't read this as just one site but as separate sites. Thus, a brand could have 500 external linkages, but since 200 are linked to the main site and 300 to the mobile site, these will count as separate linkages for separate sites.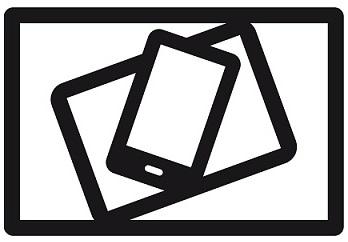 Frames of different screens
However, with the use of RWD, brands can have just one website that can still serve every platform. But now, each link to the site—regardless of platform used—will be counted for the lone URL and can have a higher ranking in search engine results