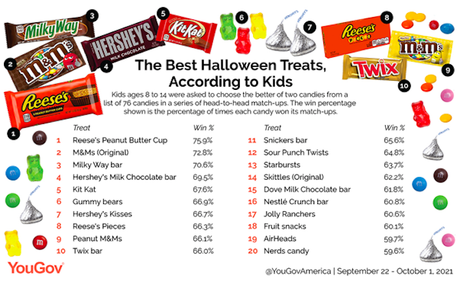 This is the time when most of us are preparing for Halloween, and one of the necessary preparations is the purchase of candy to give out to the children ringing your doorbell.
Do you buy the giant bag of cheap candies, or do you try to buy the candy you know kids will like? If you are in the latter group (like me), then the YouGov Poll did a survey of 703 kids between 8 and 14 between September 22nd and October 1st to help you choose.
The chart above shows the 20 favorite candies chosen by the kids. Giving these candies are sure to please most kids.