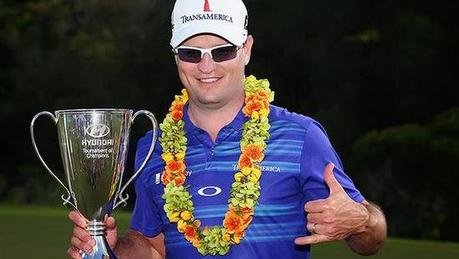 Calm. Controlled. Clinical. That was what we saw from Zach Johnson as he remained dialed-in all to close in on his 11th PGA TOUR victory at the Hyundai Tournament of Champions.  Lurking in the shadows heading into the final round, Johnson was able to keep calm and collected, putting forth an impressive bogey free round.  In his post round interview with Golf Channel's Steve Sands, Johnson said ""I'm just kind of comfortable there [playing from behind]. I had some breaks too. Today was a grind but I also felt very relaxed and at ease." What a great way to start off 2014.
A couple of Golf Channel Analysts summed up Johnson impressive play as follows:
Brandel Chamblee: 
"He's turning winning into an art, and it appears that his canvas is Bermuda grass. A lot of surprises today, but no surprise that Zach Johnson hung in there and won this golf tournament."
Curt Byrum –
"He's a precision player, and that's exactly what he showed us today. When he had a wedge in his hands he took advantage of this golf course."
Chamblee
– "The toughest pitches on this golf course are short of 14 and short of 15. He has made them look like cake all throughout the week."
Here's a quick look at Johnsons scores at the Hyundai Tournament of Champions:
Round 1: 67 (6 under) - 1 Eagle, 7 Birdies, 7 Pars, 3 Bogeys
Round 2: 66 (7 under) - 7 Birdies, 11 Pars
Round 3: 74 (1 over) - 1 Birdie, 15 Pars, 2 Bogeys
Round 4: 66 (2 under) - 4 Birdies, 12 Pars, 2 Bogey
Total: 10 under par - 1 Eagle, 19 Birdies, 45 Pars, 7 Bogeys
Congrats to Zach Johnson on a great performance, and all the best throughout the rest of 2014.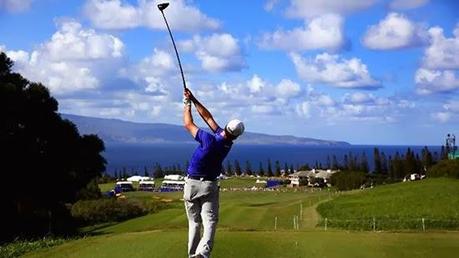 Fantasy Golf
Did you pick Zach Johnson as the winner this week in fantasy golf? The winner of this weeks Eat Sleep Golf Fantasy League (Booger408) was able to predict Johnson as the winner.  Well done Booger408!  
To join us this season, sign up for free at:
fantasy.golfchannel.com
and then join the Eat Sleep Golf league using the following info:
League ID: 5572
Password: fantasy14