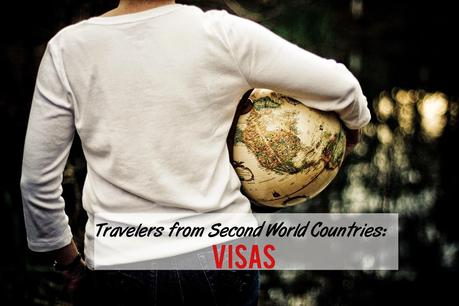 Part 1.
*I've started writing this post and it turned out to be really long as I'd wanted to give fool-proof tips and advice. Promise to publish the 2nd part soon! (And maybe Part 3)
When I was a kid, all I wanted was to grow up faster and travel around the world. I've stared at the map hanging over my table for hours and circled cities I'd wanted to see.  Eventually, the map was all painted in different colors as there were way too many circles.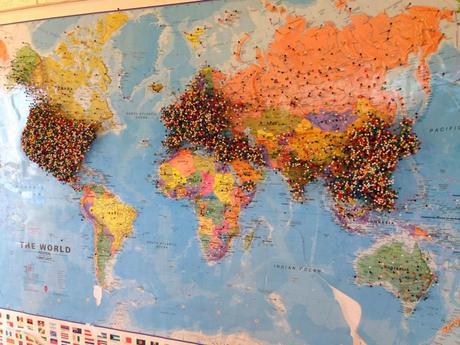 I thought all I need to is to become an adult, make money – I wasn't sure yet if I'd wanted to become a ballerina or a stockbroker – and embark on the RTW trip.
All so simple.
Finally growing up and getting a decent-paid job when I was 19 and still in University, I managed to save enough money and learned that traveling around the world is a bit more complicated than I've imagined when I was 7.
I come from Kyiv, Ukraine in case you didn't know that about me yet. It's considered to be a 2nd world country. There are visas and other restrictions that won't allow me to travel wherever and whenever I want.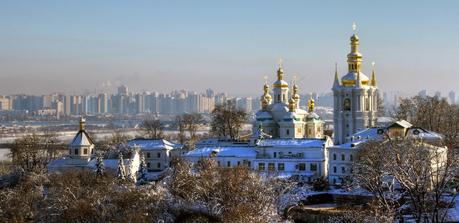 Golden domes of Kiev
Working and holidaying in Australia or New Zealand, roaming for months around Europe and living in whichever city I wish, scoring frequent flyers miles from credit cards sign ups may not be the option for me….
but I still travel semi-nomadically, despite all the challenges I'm facing.
I hope this post will inspire people from 2nd world countries to finally start living the life they want - full of travel and wanderlust.
+ discover some new opportunities to travel long term, on a budget and make money on the road.
The Visa Issues.
Yes, you need to get a visa to pretty much everywhere. 
And by that I mean not just paying a visa fee and having a stamp put in your passport at the airport, but of a complicated procedure of compiling piles of documents, getting them all the Embassy and waiting for the results.
There are friendly regions like South East Asia, Middle East, Africa, Island Countries and most of South America countries who would issue you a monthly visa with no questions asked. Just bring your passport, pay the fee and show some bookings paid or not.
Indonesia – super visa-friendly! 
Schengen States
visas are way trickier to get! Talking of tourists visas for a 90 days max stay each six month.
You need to present quite a bunch of documents including, but not limited to:
- A bank account statement with all the transactions for 3-6 month and balance that will cover your trip of 60 euro min. a day excluding your accommodation costs. Okay that's 8000 euro for a 3 month trip. Anyone ever spent THAT much?!
- A letterhead from your employer stating that you are allowed to go on vacation and that your workplace will be kept. Plus your monthly salary and preferably yearly income indicated too.
- Booked and often fully prepaid hotel reservations + conformations from hotels, sent by fax and on special blanks that prove your payment + booked/paid air tickets.
- A medical insurance covering the whole period of your stay.
Plus application form filled in correctly and a few copies of some other documents.
You need to read the requirements of the specific country you're applying to as the may differ slightly from state to state and follow them. Bring each and every document required.
Biggest Worries
- Visa rejection rates from some "unfriendly countries" are still high. If you are a single attractive woman in your twenties, without a trust fund or a sugar daddy, your application will get extra attention. You may be considered a potential illegal immigrant or that word starting from letter "W" that I find really offensive to write here.
- Nope, you can't just say that you're going to Couchsurf and live at friends' place. House Sitting? There isn't a special column in your application to explain that either.
And as far as I checked I'm kind of not eligible to register at some House Sitting websites when I choose Ukraine as my country of residence…
-  No to open itineraries. Still not sure when are you going to fly back home? Duh, you ODD TO present a return ticket with a fixed date! 
- In case your visa's refused, it's all your problems of how you gonna charge back the bookings. Low cost and cheapest airfare are usually non-refundable. So does the visa fees Loads of money wasted.
-  I'm a freelancer. I do odd seasonal jobs. I'm an artist and sell artwork. How could I get a letter from an employer?
Things That Worked Out For Me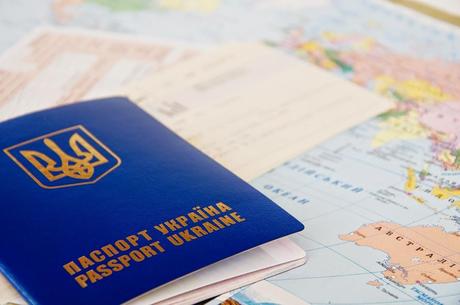 -
Try getting a visa from a "friendly embassy
".
For Ukrainians: that's Poland, Slovakia, Hungary and Spain. I believe a quick Google search will return a list for your country too.
These guys are often okay with non-paid bookings (that you can cancel afterwards) and non-paid plane tickets and are likely to issue you a visa for a longer period of time then you requested in the application form.
- Build up your visa karma.
Get an easy country short term visa, then get the next one, most probably it would be longer one. Apply to the same country Embassy a few times and you're likely to get the max visa 180/360 days.
In case you already have visas from UK/USA/CA in your passport – your passport karma multiplies in ten times. 
- Register as a private entrepreneur.
It solves the problem with working freelance and asking papers from your employer all the time. The bad thing – yeah you'll have to fill in the tax declarations and pay taxes by yourself. (Total nightmare in Ukraine!)
- Try getting a visa in the neighboring country.
So, France issues longer visas valid for 1-5 years (though, you are still not allowed to stay longer than 90 days in half a year, but your visa is valid for 1-5 years. No need to make visa runs each other month) for Moscow and St. Petersburg applicants.
I came across news the other day. Where the Italy Embassy officials claim they don't issue year-long visas (180/360) to anyone. They just don't have this type of visa! And then one of the journalists shows a Russian passport with a yearlong visa issued by Moscow Embassy. Double standards. 
No one prohibits you from getting a visa in another country and there's no need to be a citizen or resident. 
- Provide extra documents that prove your intentions of returning home.
It could be something like providing documents on owning a car or an apartment.
I've read of some people who indicated that they are leaving one child at home and bring another one to the trip, just to prove the officials of their solid intentions to return.
How can you explain it to a kid that he has to stay with the granny when his sis is taken to eat gelato in Italy?
In 2000s some EU embassies required you to check in when you return. In case you failed doing that in 3 days upon your return, you get to the blacklist a.k.a forbidden to enter any Schengen state for 5 years.
Some travelers were to leave cash deposit (the deportation money) at the Embassy. It would have been returned back to you upon your arrival to Ukraine when you come to check in.
I'm happy it's no longer true these days...
- Fight for your rights!
In case you got your visa refused, but you are 100% sure you did EVERYTHING correct and your intentions are crystal clear,
be the angry traveler.
Make a scene, demand to meet the council directly, issue an appellation request, write letters and make angry calls. Do whatever needed to get all the possible attention to your case.
My friend had a two-year work contract in Poland with a local University. She needed to renew her visa for the 2nd year and was denied for no apparent reason.
After making a huge scene and meeting the Polish Consul directly, she got her apology and a visa glued over the denial stamp.
It turned out she came on the wrong day, when a particular embassy employee had bad mood or whatever.
My documents (one copy of plane tickets for the 1st trip and hotel booking for the 2nd) didn't make it to the Embassy and were lost by someone from the visa center where I applied. (And I pay these people 25 euros to pile up my papers!)
Unless, by some lucky chance, I've gotten a call directly from the Embassy official, I would be refused in my visa.
It is the people who make the final decision. Everyone can be wrong
.
Be persistent and take the courage to prove that!
Bad-ass visa advice*
*
I don't encourage anyone doing this. Use your common sense.
- Try getting a journalist id card. (Gotten this advice from two Ukrainian girls who recently made a RTW trip)
No one likes bad publicity. Mention that somewhere in your application or try applying for a journalist visa directly.
On a personal interview that may be held in some cases, mention that you are freelance writer, have a popular blog, appeared in New York Times, whatever. Oh and don't forget to say how you love your country
J
You can write for a local mag or paper and jet ID from them or purchase a fake one.
- Enhance your credit card statement a bit.
The more money you have – the wider the doors will open in front of you. Yeah, everyone love rich holiday makers who leave a lot of cash and invest into the country's economy.
But what about young adults, twenty-something travelers and backpackers? I think 8000 euro for 3 month in Europe is a ridiculous amount of money!
So, lend cash, put it into your bank account, print the check, withdraw it and present the grand total to the officials.
Or transfer your savings to your primary account. Just try not to over-do that. As Polly's and The Russky experience proved - a large amount of money can draw unwanted attention and suspicions resulting into visa denial.
The Difficult Countries
I'd love to visit the United Kingdom so much!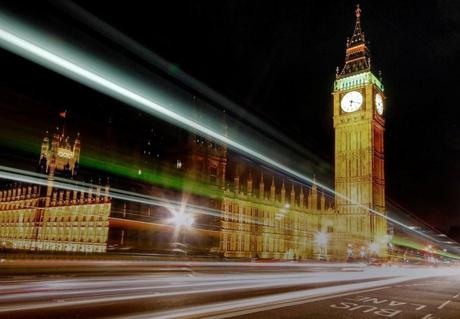 - London?
- Yes, London. You know: fish, chips, cup 'o tea, bad food, worse weather, Mary fucking Poppins... LONDON.
[Snatch 2000]
But you know what?
I won't be doing that anytime soon. The UK Embassy is one of the toughest and issue most visa denials for UA citizens.
My boyfriend has one. An ugly stamp at the end of your passport, drawing attention of other embassies. He wanted to visit his relatives in Scotland; yet the Brits didn't think it could be possible.
I'm planning to hit on Spain in July and I'd love to visit Gibraltar too:
-

  
 - The only colony in Europe,
-

  
 - The only place with monkeys in Europe
-

          -     
And the only piece of land on the continent belonging to the Great Britain

Even for a day visit I have to go to the British Embassy back in Ukraine, pay around 100 pounds visa fee and wonder if I'm getting a visa or not.
Again, that's a huge sum that I'm not ready to give it out for less than a 24 hour stay! However, the place is still on my bucket list and I will be trying to sneak there anyway (legally!). There are certain loops and kind of contradicting rules, so maybe we get lucky on spot! Will let you know how it goes!
My advice for getting English visa:
- Try enrolling for a conference and ask them for business invitation.
-  Au pair is popular in GB. So in case you love kids....
- Enroll into summer school, language course; try landing an internship or search for other educational opportunities.
But be ready to work your ass hard to proof how cool are you and write tons of motivational letters if you want to get a funded.
United States of A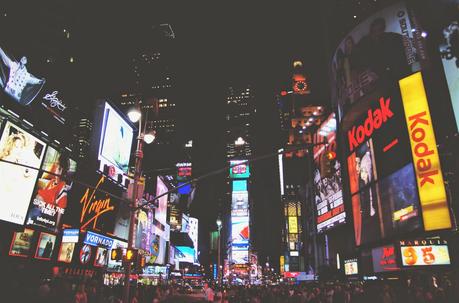 These guys are really hardcore. Their application form is an endless with a lot of weird screening questions like:
- Have you ever sold drugs?
- Do you belong to any terrorist organization?
Yeah...sure. I'd be telling you this in case I ever did.
You are requested to present all sort of documents from birth certificate to college diploma, your yearly income, all taxes reports and so on.
Get a personal appointment and go through an interview. That's the most important as usually the person you talk to makes the final decision.
Do not be nervous, be ready to answer all sort of questions.
A fun (sort of) story happened with my Dad.
He was asked if he has a PhD.
- Yes, in Nuclear Physics, but I haven't been working in the sphere for decades already.
- Please, provide us with full list of your academic papers published with proper references, a brief annotation of your thesis, all the people and projects you've worked with and so on....
His application was scrutinized for a month, but he got his business visa eventually.
My Advice for getting US visa:
-
Work and Travel Program
.
Work as a waitress, on the assembly line, sorting fish in Alaska or selling ice-cream in LA for 3-4 month. Make enough money to pay off the ticket price, program fees, evening beers and a brand new IPhone. Probably, you'll even have some money left to travel around the country a bit.
A lot of my friends did that back in college. It was fun and they did bring some cash home. Most of them didn't travel a lot. Two-three days in New York and a few weekend trips around the city they've been working in.
- Get an invitation from a US citizen (friend or relative)
who will claim that he's taking whole responsibilities for you to return home and will fund all your travel.
- Or land a job within an American company back in your country. Work your ass hard up the corporate ladder and become a big boss who would be invited for business trips to the main office.  
You could try becoming a programming ninja and your American customer may offer you a position in the States eventually. Some of my friends got job offers and moved to the Silicon Valley and Palo Alto.
[But that's actually more like working, not traveling].
- and there are plenty of grants and scholarships available for non-EU citizens, covering your tuition fees with minimal money left for living.
But again, it's more work than play, but a great option to consider if you're either interested in an academic career or simply would love to do the college thing one more time :)
And there countries like Canada, New Zealand, Australia, and Ireland who have their quirks too and won't be eager to issue you a visa.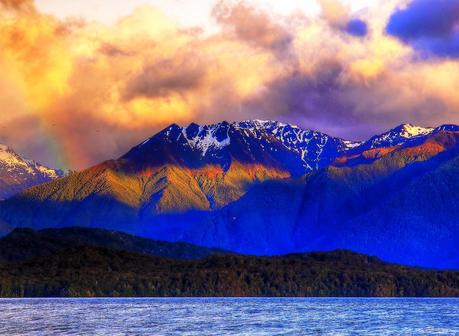 New Zealand, I'll get to you! 
Yet, there's nothing impossible!
You can get a visa anywhere you want.
Seriously, absolutely anywhere!
Just use the right strategy and follow the rules, no matter how unfair they may seem.
Did I skip any opportunities? Do you have something to add? Or would like to ask anything concerning visa application process? I'd be happy to help!
Stay tuned for Part 2 where I'd be talking about how to get a long-term Schengen visa and ways to get long-term visas and live on cheap around Europe.
Want to be the first to get the post? Leave your email in the box below.