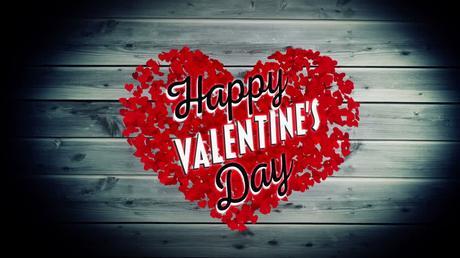 With Valentine's Day, just around the corner (and spring as well), love is in the air. I am quite sure most of you have heard the saying that "love is never having to say you're sorry." Well, I have my own take on that. Instead, I feel that saying you're sorry is part of love.
Falling in love means idealizing the new person in your life and feeling as if you, too, have been lifted up and turned into a special person. When love sticks around, it's usually because we continue to find something wonderful and awe-inspiring about our partner. You must commit to being special enough yourself to deserve your beloved. You may want to do an inventory of your behavior every day and ask yourself, "Am I living up to the values that inspired this relationship?" If the answer is no, then the quickest way to address that is through a heartfelt, accurate apology. Don't just say you are sorry; explain what you think went wrong and your plan for avoiding similar mistakes in the future. You don't lose a partner's love because you made errors. You lose it because your partner feels taken for granted. Your partner begins to think that you no longer care enough to keep track of how your conduct affects your loved ones.
So how are you saying "I love you" this Valentine's Day?
It might look like this:
Letting your spouse or significant other sleep late and getting up with the kids or pet to take care of the morning routine.
Preparing a favorite meal just for the two of you while having a neighbor watch the kids.
Leaving little, simple love notes around the house for him or her to find through the day.
Sending a text with a loving sentiment or love-inspired emojis.
Sharing a romantic memory with him or her, maybe from the day you met or the day you said "I do" at your wedding.
Telling your spouse or significant other all the things you love about being together and the ways your life has been enriched because your partner has been in your life.
And last on my list is the definition of love. Think hard about what love is to you and then share it either verbally or inside a card. A brief statement that you take the time to write out by hand is worth a dozen predigested, store-bought cards with poems.
I am sure this list can be expanded. Please feel free to let me know what sharing your love looks this Valentine's Day. It just might help others who may not be as creative. Many of us feel genuine devotion, but we aren't articulate or clever when it comes to giving meaningful gifts. Don't worry about that-speaking from your heart is the important part, even if you need to make use of someone else's artwork or eloquence. A heartfelt offering of flowers or some other small gift speaks volumes if given with sincerity and love.
If that special someone hasn't come into your life just yet, don't despair. Being in love and loving is not just for romantic relationships. Remember your children, grandchildren, and friends this Valentines. They would also appreciate knowing they are loved.
No other emotion in the human spectrum can make us feel such a vibrant, new lease on life and a thrilling desire to be our best. I am so glad we have a special day to celebrate love in all its facets.
Please follow and like us:

Contact Barbara J. Peters at [email protected]