Homeowners in today's world prefer to spend their money on many different types of furniture. Shabby chic furniture holds a prominent place out of them. Before purchasing shabby chic furniture, you need to have a clear understanding about what they are, how they came into the world and the latest trends that are tied along with them.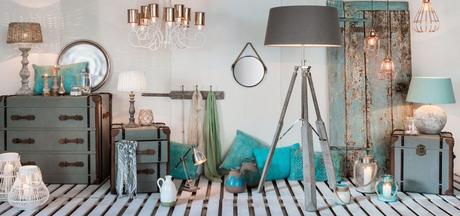 1. What is Shabby chic Furniture
Shabby chic furniture can be considered as the latest fad that can be found among contemporary homes out there in the world. When making shabby chic furniture, the items that used to be traditional are taken in and they are subjected to a bit of an "abusive process". In other words, older furniture is being sanded down and painted over again. This is a time consuming process, but it can give life to a unique output.
Shabby chic furniture originated in Great Britain. People who lived in Old England were looking for a way to emulate the old cottage furniture that they had. These furniture items showed signs of heavy wear and tear. However, they wanted to renovate the furniture while retaining the worn out look. This gave life to a new type of furniture, which was named as shabby chic furniture.
Even though shabby chic furniture is brand new, they look old. However, people don't pay much attention towards this fact when they are purchasing shabby chic furniture. What they are interested is the unique shape and design offered by them. In fact, shabby chic furniture has become extremely popular among people who are looking forward to add a bit of authenticity to their modern homes.
4. Trend of shabby Chic furniture
Most of the people prefer to purchase shabby chic furniture to their bedrooms. That's because they have the ability to deliver calm and a cool effect to any type of a bedroom. For example, a grand dressing table, chandeliers, ornate mirrors and a classic armoire have the ability to deliver a unique look to your bedroom. The best thing about shabby chic furniture is that they are not much expensive as antique furniture. Therefore, people who are looking forward to get a classic look to homes prefer to spend their money on shabby chic furniture like Chest of Drawers, Tables such as Kitchen and Dining Tables, Dining Table sets, Sideboards or Large Cupboards.
The trends that exist in shabby chic furniture change from time to time. Therefore, it is important for the people to be aware of the latest trends when they are spending money in order to purchase them. In today's world, shabby chic furniture that combines style, charm and elegance have become popular among people. Even though shabby chic furniture can be purchased under different colours, white and cream have become more popular than others. These two colors match perfectly well with the unique style of modern homes. On the other hand, they can deliver a calming effect to a bedroom as well. It would be a good idea to pay attention towards the latest trends before you spend any money on shabby chic furniture.