Every website owner who wants their site to rank high on search engine results pages (SERPs) must implement search engine optimization (SEO). Not only will it help the website rank well, but SEO can also increase site credibility and visibility, resulting in higher organic traffic, conversion rates, and domain authority
SEO consists of many strategies, such as on-page, off-page, and technical SEO. Website owners can incorporate it into many parts of the site, including URLs. With this in mind, many might wonder whether using certain domain extensions has benefits in boosting site SEO. 
This article will answer how domain names and extensions affect SEO. Moreover, you will learn the definition of a domain extension, the types of domain extensions, and how they work. We also provide several best practices for choosing the right domain extension for your website. Let's get started.
What are Domain Extensions?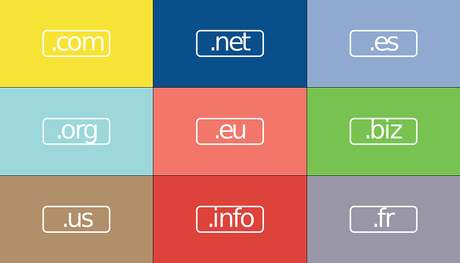 A domain extension is a part of a website URL. The URL hierarchy has two main aspects – a subdomain and a root domain.
A subdomain is an additional element in a URL structure. The most common subdomain is www., but you can use different ones for specific web pages. Several other popular subdomains are mail., forum., m., and blog.
A root domain is the highest level of a URL structure, containing the domain name and domain extension. Domain extensions or top-level domains (TLDs) are located after the domain name and separated with a dot symbol.
Take, for example, en.paperblog.com. The en subdomain indicates that English is the site's primary language. Meanwhile, Paperblog is the domain name or website address. Domain names are often similar to the site's company name. Finally, this domain name utilizes .com as the domain extension.
According to the Internet Corporation for Assigned Names and Numbers (ICANN), domain extensions are classified into the following five categories:
Generic top-level domains (gTLDs)

– are common TLDs anyone can register regardless of website type. It includes

.com

,

.co

,

.org

,

.net

,

.xyz

,

.tech

, and

.biz

domain extensions.

Country code top-level domains (ccTLDs)

– indicates the country or geographical area of the website. For example,

.jp

is for Japan,

.de

is for Germany, and

.fr

is for France.

Sponsored top-level domains (sTLDs)

– are designated for specific entities. For instance,

.mil

is sponsored by the

Defense Information System Agency

, while

EDUCAUSE

sponsors

.edu

. 

Test top-level domains (tTLDs)

– includes

.example

,

.invalid

, and

.test

, and they function for documentation and local testing purposes.

Infrastructure top-level domain

– only contains the

.ARPA

extension, which is used for the Internet Engineering Task Force (IETF).
Those who plan to create a new website can check domain extension availability via a hosting provider or domain registrar, such as Hostinger, Namecheap, and Domain. After entering your preferred domain name into the search bar, it will list the available TLDs along with the pricing.
How Does Domain Extension Affect SEO?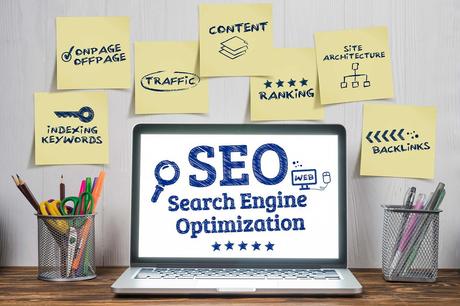 In general, domain extensions don't significantly affect SEO. Google also confirms that they don't typically consider TLDs when determining website rankings.
That being said, they can still significantly influence internet users' interactions with a website, eventually affecting the site's SEO ranking. The reason is that people still assume websites with domain names that end in popular TLDs, such as .com and .org, are more credible or authoritative than those with .xyz, .biz, or .online extensions.
For instance, people will be more likely to click on onlinejournal.com than onlinejournal.xyz as they assume the .xyz extension is less credible, even if it has a high SERP ranking. That is a large reason why the .com top-level domain remains the most popular domain extension and is used by 52.8% of all websites.
Since domain names and extensions impact users' perceptions about website credibility, it directly affects a site's click-through rate (CTR), which is important for SEO. CTR is the metric that measures how many clicks your website gets from advertisements, emails, and various web pages, which affects its search engine rankings. 
For local business websites, using country-specific extensions like .ca, .us, and .in in their domain names can impact local search rankings. 
For instance, localbarber.in is a local barber shop based in India, but it also has competitors – barbershop.com and bestbarber.biz. Fortunately, the .in extension can help signal search engines that localbarber.in is especially relevant to a specific geographical area. Therefore, it can get a higher position in local search results.
How to Choose the Right Domain Extension
Picking the right TLD for your website can be as challenging as creating a memorable domain name. For example, if your desired TLD is taken, you must choose an alternative or find a new domain name entirely.
In this section, we will cover several best practices on how to choose a suitable TLD for your website.
Match the TLD with Your Brand or Website Purpose
Making the target audience recognize your website's purpose by only looking at the domain can help improve its clickability. For that, try aligning the TLD with your website type. 
If you want to build an eCommerce website, extensions like .online, .store, and .biz can be excellent options.
You can also try creating exact match domains by using different TLDs. For example, if your company name is "The Furniture Store," see if the domain thefurniture.store is available.
Make Sure the Domain Name Looks Professional
Suppose you have already found the perfect domain name for your website. However, it might not perform well if you combine it with unusual TLDs, such as .unicorn, .ninja, or .dot. 
While creativity can help formulate a catchy domain name, make sure that it still sounds professional since you don't want visitors to consider your site suspicious, spammy, or untrustworthy.
Purchase a Registered TLD
If you are set on a specific domain name that is already registered, you have the option to purchase it by directly reaching out to the domain owner. However, be careful when purchasing a domain outside a domain registrar. 
To ensure you are contacting the real domain owner, check that their information is public using the ICANN lookup tool. Then, send an email and ask if they are interested in selling the domain. 
Conclusion
Top-level domains can help indicate a website's purpose so users can easily identify the website type. Several popular TLDs like .com can also influence visitors' perceptions, as they make a website appear more professional and legitimate.
In terms of SEO, search engines don't generally consider domain extensions as a ranking factor. Still, top-level domains can influence your website's CTR and local search rankings, so it's crucial to select a TLD carefully. 
Hopefully, this article has answered your question on the impact of domain extensions on SEO. Good luck on your online journey!