Estimated reading time: 2 minute(s)
Question: What if God exists outside of scientific detection?
It's not a matter of "what if". That is a fact. the "radar" of scientific detection is our senses and any extensions that we create for them (for example a microscope or a telescope).
As science and philosophy have methodically debunked the various anthropomorphic characterizations of God, the only remaining possible "definitions" of God are those that assert that "God" is not observable.
This is the space in which the mystery lies.
If you enjoyed this post,  please like and share.

I'd love to hear your thoughts in the comments below.
Modern Koans
is an ongoing series that recognizes that good questions are often more important than their answers.
The riddles of God are more satisfying than the solutions of man. ― G.K. Chesterton

Dialectic Two Step, Modern Koans, Verse Us, Say What?, and Minute Meditations all copyright Andrew Furst Subscribe to My Newsletter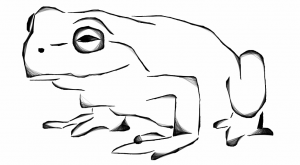 Join me for a little peace through reflection, art, video, sound, and poetry Leave this field empty if you're human:
The post What if God exists outside of scientific detection? – Modern Koans written by Andrew Furst appeared on Andrew Furst.