TV's just so awful these days. I can never find anything good to watch. There aren't nearly enough choices.
Wait. Hold on. Everything I just said? Reverse it!
Peak TV and all that.
As such, in the interest of brevity I'll just cut to the chase and get on with the list. Also, rather that write mini-reviews for each show, why don't I just celebrate the one thing I liked best about each one them? We are, after all, currently stuck in the endless stream of content. For anything to be worth our time now, there has to be something special about it, but also the kind of thing you can be sold on in a simple one-line pitch. Consider this list, then, my pitch for the 25 best TV shows of the year:
So, what I like most about [insert name of show] is that......well, just keep reading. You'll see how it goes.
25. F is for Family: Season 3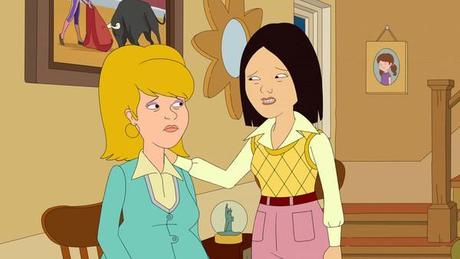 That an R-Rated King of the Hill exists and is good and unique enough to transcend that overly obvious reference point.
24. Maniac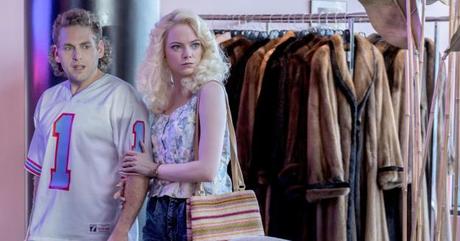 That Netflix gave Cary Fukunaga a lot of money to basically make a bunch of mini-movies starring Emma Watson and Jonah Hill as two mental patients stuck in a kind of Total Recall scenario where their fantasy world changes every episode.
Favorite episode: "Furs By Sebastian," the pitch-perfect I, Tonya (and movies like it) parody
Where to watch it: Netflix
23. Santa Clarita Diet, season 2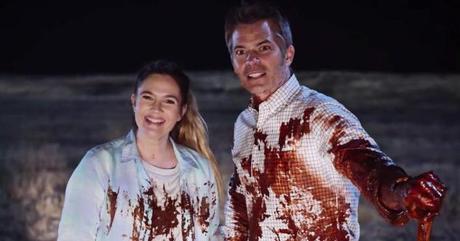 That there was an entire season of television co-starring Nathan Fillion as an emotionally needy disembodied head.
22. Channel Zero: Dream Door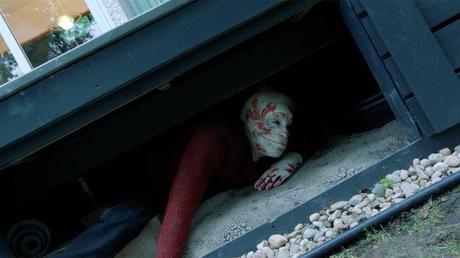 That horror fans everywhere were gifted with the ingenious creation of Pretzel Jack, a contortionist killer clown who, turns out, is actually kind of the good guy of the story.
21. Chilling Adventures of Sabrina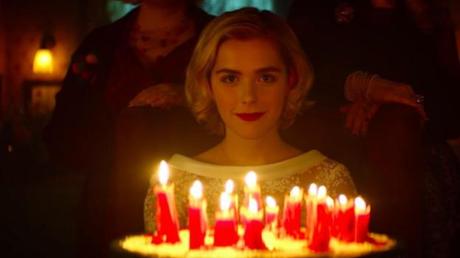 That the kids get to show up for Kiernan Shipka and her teen friends and the adults stay for the scene-stealing antics of Miranda Otto and Lucy Davis.
20. The Terror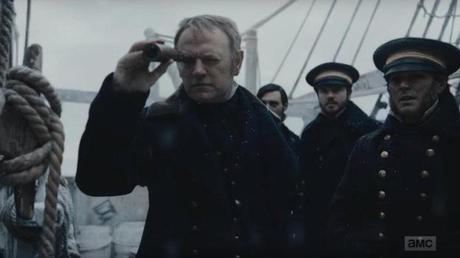 That AMC's horror survival series waits so long to show us the monster and never skimps on the gore, pervasive sense of dread, and perfectly drab, but undoubtedly expensive production design.
19. The Marvelous Mrs. Maisel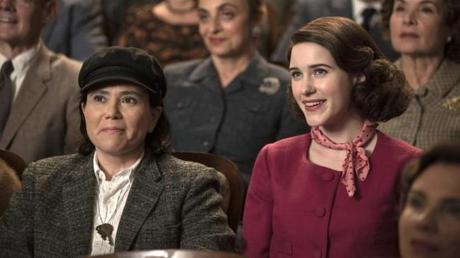 That Gilmore Girls and Bunheads fans have something new to watch and that the dreaded sophomore curse spared Marvelous Mrs. Maisel, a show whose second batch of episodes are just as good as its first.
18. Wynonna Earp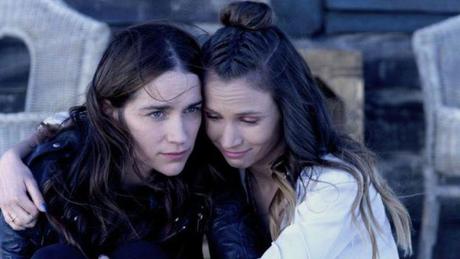 That this wonderful show filled the Buffy the Vampire Slayer-sized hole in my best friend's heart.
17. Big Mouth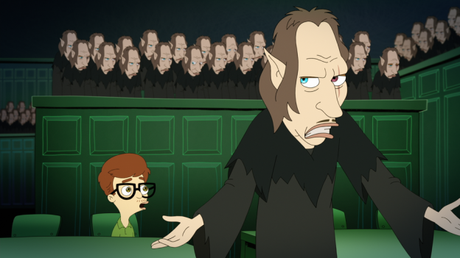 That the world now has ingenious concepts like the Shame Demon and Depression Kitty to turn into memes.
16. Westworld: Season 2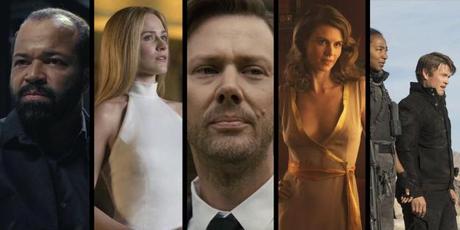 That even in a season which eventually went off the rails Jonathan Nolan and Lisa Joy still executed a masterful episode like"Kiksuya," illustrating the ways in which the history of native vs. settler oppression has sadly repeated itself in the show's western/sci-fi world.
15. GLOW: Season 2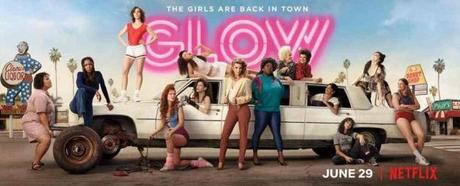 That what began as an enjoyably flawed story about two white girls turned the corner into a richly rewarding ensemble story about a diverse group of women finding sisterhood while fighting against the constraints put on them by men.
14. The Expanse: Season 3
That SyFy finally found its new Battlestar Galactica, canceled it anyway, and then had Jeff Bezos swoop into save it for Amazon Prime since he's so rich and, apparently, a big fan.
13. Killing Eve
That we will someday look back on Jodie Comer's sure-to-be award-winning and probably blockbustery-heavy career years from now and remember, faintly, it all started with that kickass spy show she did with Sandra Oh and Phoebe Waller-Bridge on BBC America.
12. The End of the F****** World
That a blatant mishmash of so many 90s indie cinema influences - a touch of Wes Anderson here, a lot of Tarantino there - could be filtered through British eyes and updated for modern teens and come out seeming so new and vital.
11. The Last Drive-In with Joe Bob Briggs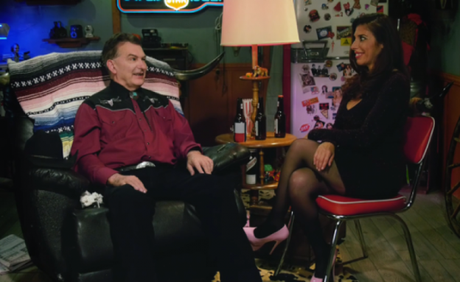 That Joe Bob Briggs, John Irving Bloom's trailer park late night movie host persona, came back and broke the internet, crashing Shudder's servers as we all clamored to hear one of the smartest film critics of all time speak so eloquently about such schlock.
10. Forever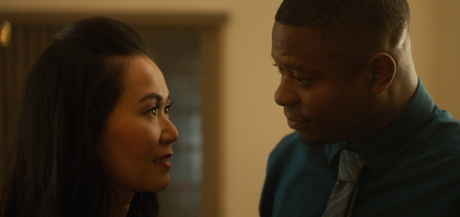 That the spirit of Last Man on Earth and Master of None lives on in this show's always surprising, often form-breaking, and just plain smart story of love and spiritual ennui in the afterlife.
9. Legends of Tomorrow: Season 3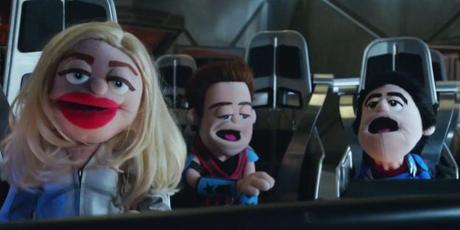 That the Arrowverse 's ugly stepchild just gave the fuck up with trying to be a superhero show and turned into an escapist, bonkers comedy that just happens to also feature time travel, magic, and more than one episode in which characters are turned into puppets.
Favorite episode: The mid-season finale which rivals the best of Dan Harmon with its experimentation and genre deconstruction.
Where to watch: Past seasons (Netflix), most recent episodes (CW App)
8. Brockmire: Season 2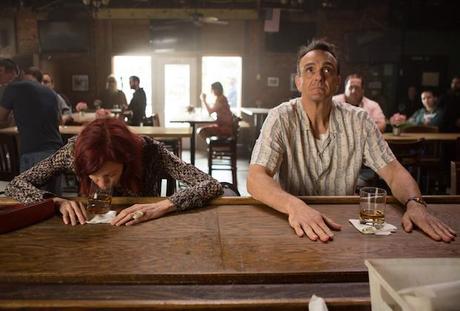 That a show built around celebrating the funny drunken antics of a basically ok guy clearly going through some shit - he's an MLB radio announcer who has a breakdown on-air after walking in on his wife with another man - turned astonishingly dark in its second season and more honest about what to make of such a damaged, self-destructive individual.
7. Barry
That such a potentially lazy premise - hitman tries to become actor - turned out to be so inventive and wickedly dark when it so easily could have been a mere series of mildly amusing mob movie/inside Hollywood cliches.
6. The Haunting of Hill House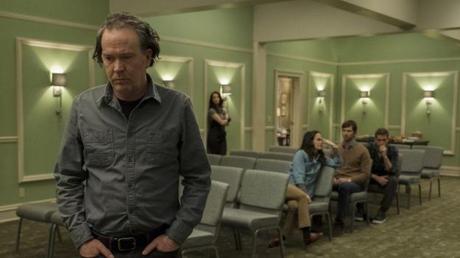 That Mike Flanagan dared to basically make This Is Us: The Horror Movie and actually pulled it off.
5. Last Week Tonight with John Oliver
That I get to laugh (to keep from crying) while also gaining a deeper understanding of why and how the world got so broken.
4. Wild Wild Country
That this docu-series about a 1980s sex cult's war with a small Oregon town feels almost like the directors used some kind of advanced computer algorithm to find the perfect, most zeitgeisty subject material possible and then put it all together with complete empathy for both sides of the aisle.
3. BoJack Horseman: Season 5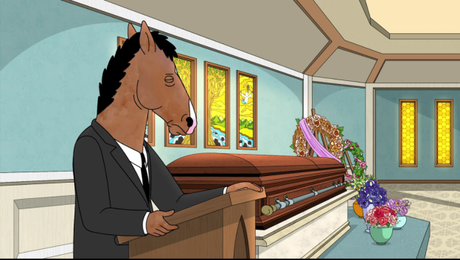 That, much like Brockmire, BoJack Horseman finally called bullshit on itself and refused to completely forgive its lead character's terrible behavior just because he's some kind of tortured anti-hero.
2. The Good Place: Season 3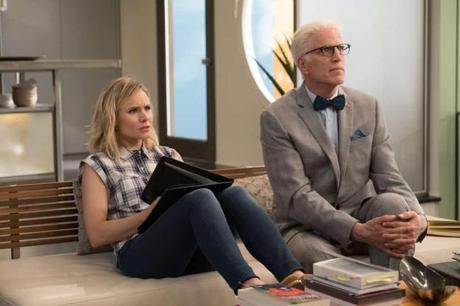 That Michael Schur continues to blow up what we once thought was ever possible from a sitcom but never loses track of this show's thoughtful examination of one of the big questions about life: how to be good in a usually bad world.
1. The Magicians: Season 3
That The Magicians somehow manages to be a different show every week, yet always remains recognizably itself - which is to say, an easily dismissed, but deceptively brilliant fantasy series about a bunch of twentysomethings finding adulthood through magic and struggling to cope with what the older generations have done to the world.
And now, this:
Great 2018 TV Shows I Started But Haven't Finished Yet: Bodyguard, Homecoming, Kidding, You
TV Shows I Really Need to Get Around To: My Beautiful Friend, Sharp Objects, Succession, Sorry For Your Loss
TV Shows I Finally Gave Up On: Doctor Who, Travelers, Timeless, The Deuce
What about you? What are some of your favorites of the year?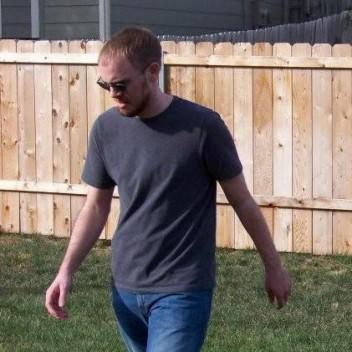 Grew up obsessing over movies and TV shows. Worked in a video store. Minored in film at college because my college didn't offer a film major. Worked in academia for a while. Have been freelance writing and running this blog since 2013. View all posts by Kelly Konda