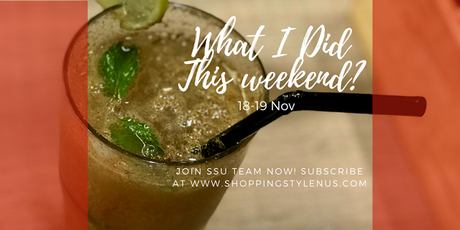 I just added a whole bunch of experience from this weekend. You would know about an amazing button house, why Sanjay Chur Chur Nan is super hyped, and what happens when you buy low-quality juttis for your kid. Let's jump ahead to read what I did this weekend? Shall we?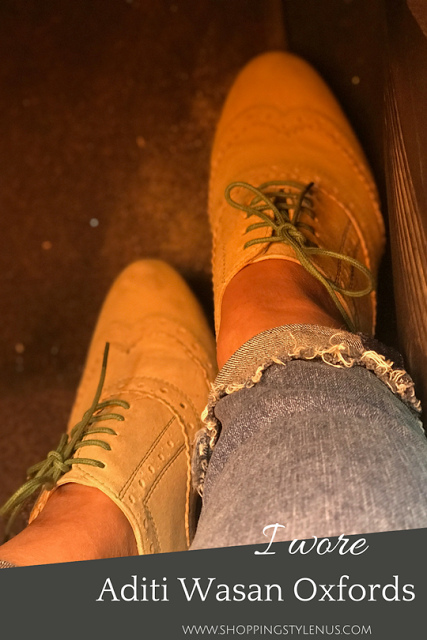 Oh, my Aditi Wasan Oxfords!! I love you. These shoes are so ah-mazing and I adore the green, stiff laces in these shoes. They are comfortable and look sharp. Bought from Jabong 2 years back and they are still in super amazing shape and condition.
Price: Rs.2000 +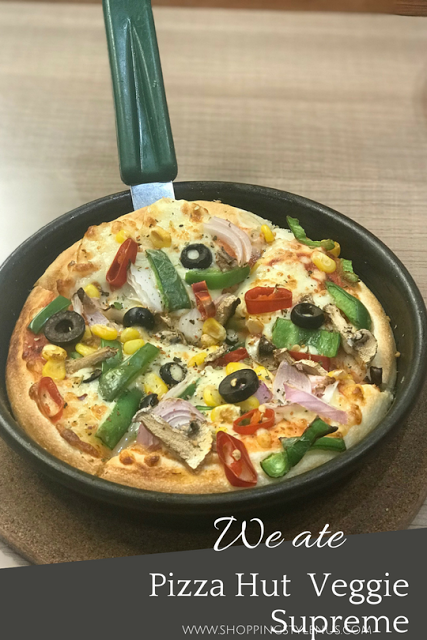 Reet and I had a mom-daughter date at Pizza Hut, IHC, Indirapuram. We order a Pan Pizza (Veg Supreme), Chocolate Truffle Pastry and Lemonade.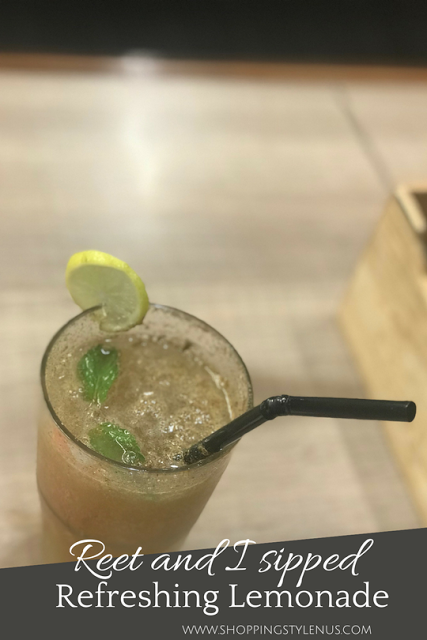 Everything was great but Reet gave me hard time and I had to force her to eat.
Total Price - Rs.550+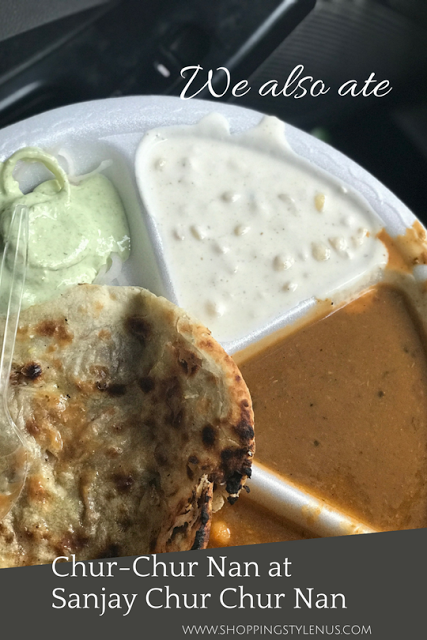 It is so darn hyped. Chur-Chur Nan is crispy, crunchy on top, stuffed with spiced vegetables inside with a dollop of butter. But what we at was mushy, soft like home-made Paratha. No salt in Curd-Raita, Green Mint Chutney and Dal Makhni and Punjabi Chole were okay!!
But I just loved thick sweet lassi. Yummm!!
We had something called Gajar Ka Halwa. It was everything sweet but Gajar Ka Halwa.
Price:
Rs.100/ Nan 
Rs.60 / Glass Lassi 
Rs.80 / 100gm Gajar Ka Halwa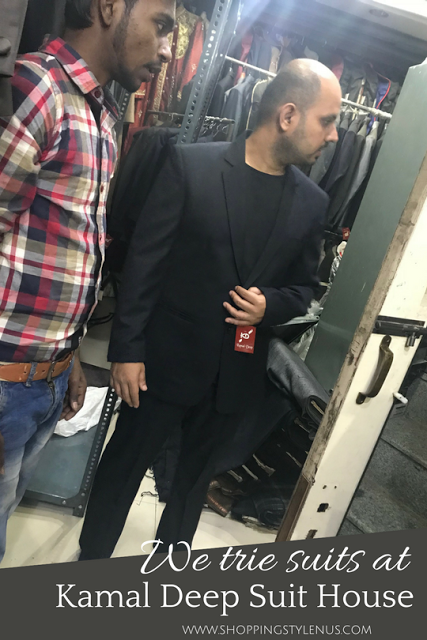 Kamal Deep is our favorite shop for Suits and Blazers made of reputed brands like Grasim, Siyaram's, Raymond etc. It was our hard luck at the store because we liked 3-4 suits and blazers but none made the cut so we could bring them home.Some suits were dirty or felt like overpriced for a blazer.
We finally bought an off-white Linen-cotton blazer lined with satin fabric at the nearest store for Rs.2800+ (with Trousers Rs.3500+). The combination V would wear at the function, makes him look dapper. (He already is though!)
Kamal Deep Store Pricing for suits - Between Rs.3000-10000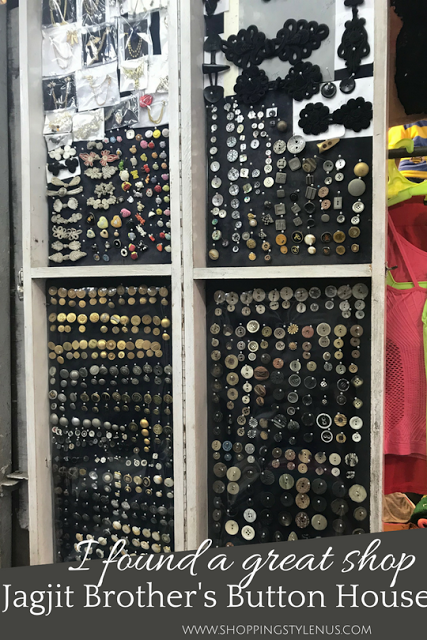 So, I bought a pair of Dungarees from Sarojini Nagar and one of its hooks was broken. (How did I miss that?) I managed to work with it on our Mussoorie trip but I want it to be fixed. So, I took it to a Master Ji (Tailors are lovingly called by this name in India) and he recommended me going to this Sardar Ji's shop in the main market. I found out that this store is a treasure-house. I am serious!! They have everything - TRUST ME!! 
Price of Dungarees Button Hooks - Rs.30/ Pair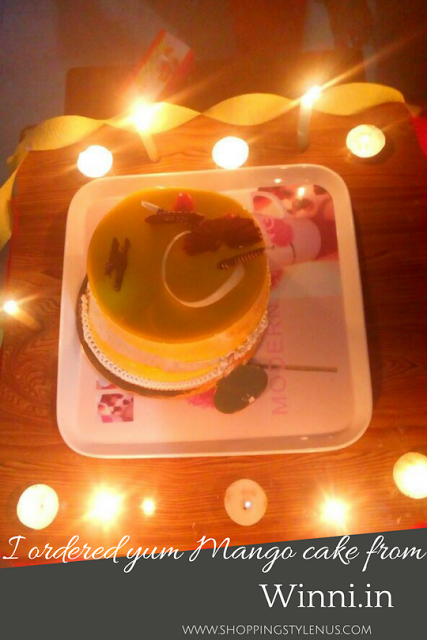 I have ordered from "Ferns n Petals" many times with a burden on my heart that they are hyped and pricey. So, I gave a shot to another Cake, flowers, and Gifts service provider - Winni.in. I sent 1/2 Kg Mango Cake with a Glass Bowl of Medium-sized Bamboo Plants because it is considered lucky and good for health and wealth to my father on his Birthday (18th Nov). Service was great, on-time and it turns out that Winni Team has a good selection of Bakeries in Varanasi. 
Price- Rs. 1498  (including Rs.200 Delivery Charge) 
Damn!! These delivery charges hurt like hell.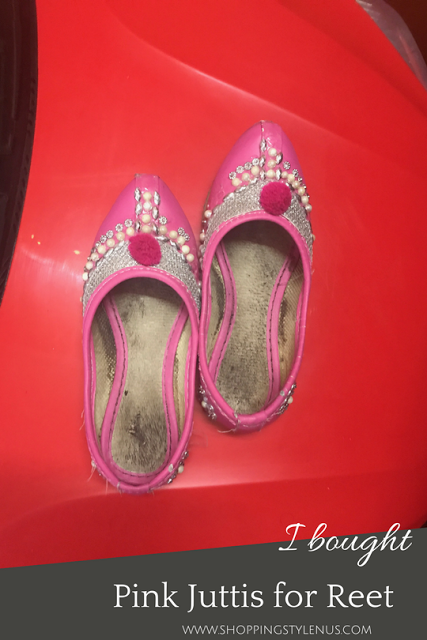 So, by now you would have understood that we are going to a attend wedding function very soon. That "soon" is in December. Reet is going to wear velvet Shirt (Kameez/Kurta) with yellow Patiyala Salwar (Shalwar/Bottoms) and we needed a pair of pink Juttis. Let me confess, these Juttis are not of a great quality but they would work for the purpose and not so costly. But you know what - Reet has already worn the heaven out of these, made the inner sole dirty and faux pearls have come off. Ugh!!
Price- Rs.200
I hope you enjoyed this post and it added some value to information. Now before you go -
In this post, what is that one thing you think would help you in your shopping?
Love and Light
SSU
*This post may contain affiliate links, products sent by brand/PR for consideration, paid content.
Disclosure Policy