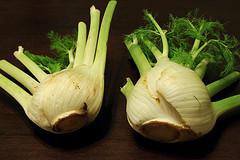 photo : Stacy Spensley
Seefeld in the Tirol province of Austria, is the setting for several FIS Nordic Ski; Ski Jump; Cross Country and Snowboard Championships.  . But what has that got to do with funny-shaped, fluffy topped Fennel?
Seefeld
Tourism arrived in Seefeld in the early 20th century. It's now one of the most popular tourist spots in the Tirol, with most growth in the industry since the mid-1970s. And quite rightly so. It has many attractions and all-year round activities to keep most people pleased.
Seefeld is set on a plateau between the Karwender mountain range in the east – one of the largest in the northern Alps – and the Wetterstein mountains in the west. The area is part of an Austrian nature reserve.
Quite apart from the wonderful alpine environment, Seefeld is an important center for cross-country skiing. This is where skiers travel long distances across snow covered terrain, using skis and poles. It's one of the Nordic ski sports and is the winter version of Nordic walking.
Thyrsus and the Fennel
As in most alpine areas, there's a legend set 'in them thar hills' around Seefeld. They're said to have been inhabited by giants and monsters in days-gone-by. A particular legend is that of Thyrsus, who fought bare skinned with a small club against another giant called Haymon. This chap was armour-plated and wielding a sword, so it perhaps wasn't one of Thyrsus' better ideas!
Predictably, the story had a sorry ending for Thyrsus. Haymon hacked him to death. As Thyrsus lay bleeding on the granite-hard ground, he shouted aloud – though exactly what he said I can't remember. But it was something to do with his blood being a life-source for the men of the mountains. It's interesting to note that the minerals found in the area – Stinkoil (don't you just love the sound of that!) – are used in medical ointments.
Thyrsus is also supposed to be a symbol of prosperity, fertility and hedonism (from the Greek word meaning pleasure). In Greek mythology Thyrsus was a giant fennel with a hollow stem, covered in ivy leaves and topped with a huge pine cone. How very fitting, for this amazing alpine activity centre!
Just as Thyrsus' ending brought benefits to the men of the mountains, fennel is also good for you. Here's some recipe ideas to help you make the most of this magical mountain tale.
Chalet Lowonahill is an all-season, rustic style holiday home in Styria. It's the ideal place for you to discover the 9 provinces of Austria. To find out more, simply click here.