As I dug into the depths of my closet, I re-found this green corduroy number. While I remember really liking it when I bought it several years ago, I think I can count on one hand how often I've actually worn it. The main problem being not knowing what to wear with it. As I looked through the rest of my wardrobe to find something that would work, I realized that, due to the bold color, the best approach would be the K.I.S.S. method. So, I kept the rest neutral with a gray top and tan accessories.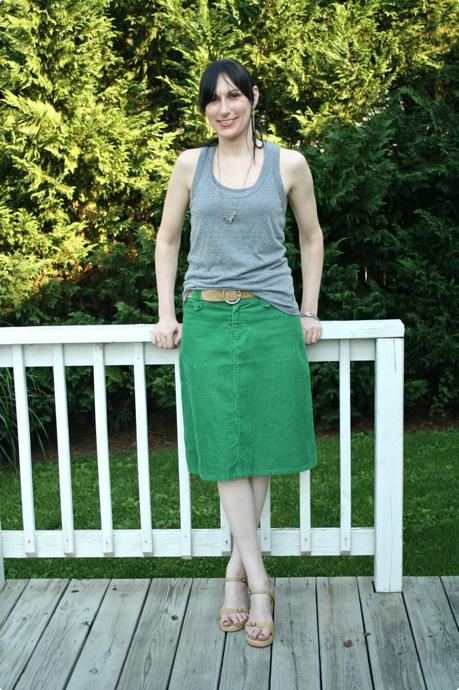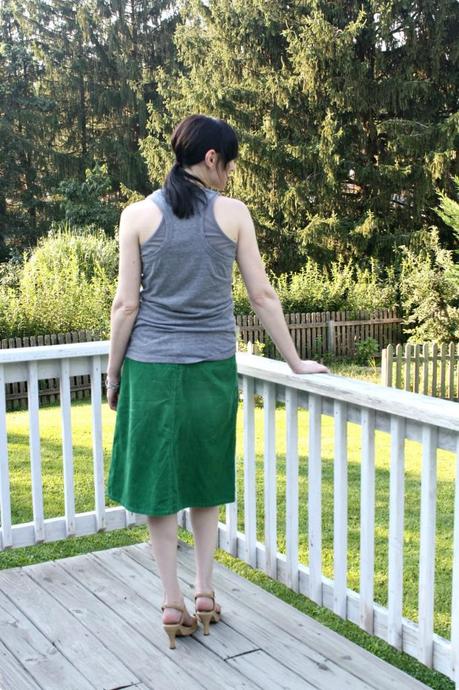 By a strange twist of fate, I happened to have been wearing nail polish that matched the skirt. Lucky day!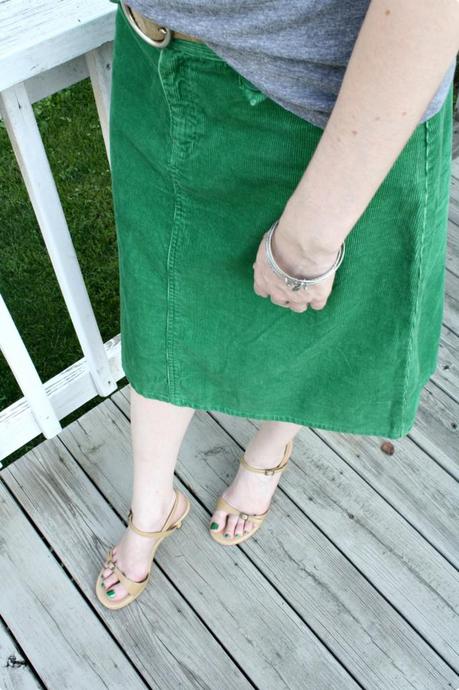 It would be easy to take this skirt in a wrong direction due to the color and style, but pairing it with a simple tank keeps it looking relaxed, effortless, and cool.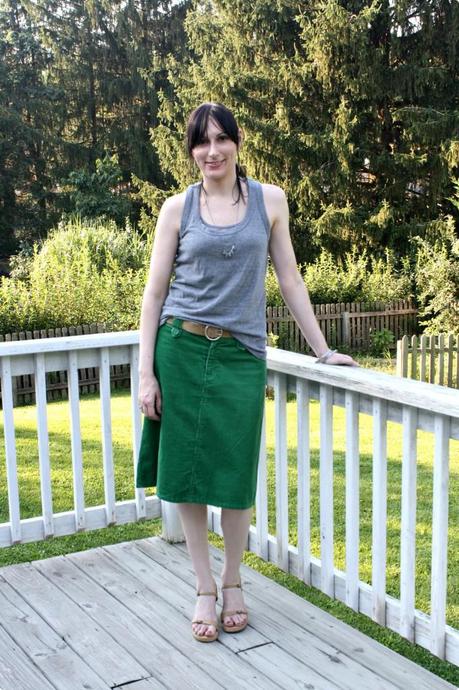 What do you think? Is there room for a green corduroy skirt in a chic, stylish wardrobe?