What Diet Doctor product do you enjoy the most? We asked our members and got nearly 2,000 replies. Here are the results: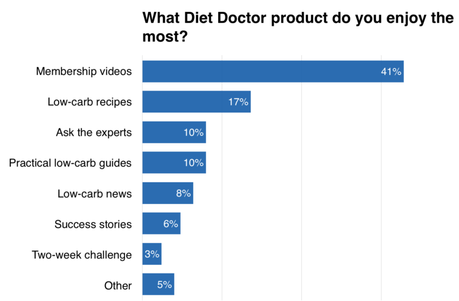 As you can see, the Membership videos is by far our most popular product, followed by Low-carb recipes, Ask the experts, and Practical low-carb guides.
Try the membership
Diet Doctor is completely free of ads, products for sale, and sponsorships. Instead we're 100% funded by the people via our optional membership.
Do you want to check out our 150+ low-carb videos and ask our experts your questions? Try the membership (free for 30-days).
Most popular membership videos now
Everything New >Start your free trial month