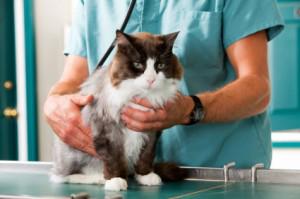 When your furry friend gets sick or has a medical emergency, money isn't usually the primary concern. However, when you get the vet bills, you may be surprised with how much that visit is going to cost. Before you head to the vet, consider the options for paying for the services you need.
Provide At-Home Care: You don't have to head to the vet every time your pet gets a cold or has an allergic reaction. In many cases, you can weather the storm by caring for your pet at home. Choosing an easily digestible food and carefully monitoring your pet's condition can save you from making a trip to the vet.
Finding an Inexpensive Vet: Get a second opinion from another vet or make some calls to vets on the outskirts of the city or in neighboring towns to see if their fees are lower. You can also contact animal shelters to find out whether they know of any low-cost places where you can get care for your pet. If a college or university in your area has a veterinary medicine program, they may have a low-cost pet clinic as well.
Getting Cash Quickly: When you don't have enough money to pay the vet bills, one option is to quickly raise some cash. You could have a garage sale or ask friends and family to help cover the bills. If you have items in your home that may be worth more than you'd expect to get at a garage sale, consider listing them for sale on Craigslist or another classified site. Some offices also take credit cards, which gives you flexibility to pay it off when you're able.
Veterinarian Payment Plans: Some vet offices allow you to sign up for a payment plan when you receive service, particularly in an emergency. This is an option if you've been an established customer at the veterinarian for several years and have paid for all services in the past. Ask about a plan before you leave, and make at least the first payment as a good faith effort. Once you have a plan set up, stick to it. With most companies providing online payroll platforms, you can check out your company's payday calendar and coordinate payments that way.
Preventing Pet Medical Needs: Doctors often say prevention is the best medicine, and this is true for pets as well. Having your pet get annual checkups, boosters and vaccinations can help prevent more serious and expensive health problems in the future. Another option, if you want to plan ahead, is to purchase insurance for your pet. This helps you budget for a monthly or annual cost and allows you to rest assured that you'll never be hit with a huge vet bill.
There are many options for paying vet bills, so think about them now before your pet gets sick and you have to head to the vet. Planning ahead ensures that you'll be able to provide your furry friend with the care she needs, when she needs it. After all, she's an important part of your family and deserves great medical care.