Nowadays, bookshelves are available in a wide range of designs, colours and sizes to suit the tastes of everyone. They are also made using different kinds of materials such as wood, metal, glass and plastic. Some are made to provide storage space for heavy books, with glass fronts for repelling dust. Bookshelves are produced for small as well as large areas and can be free-standing, built-in or even foldable. Bespoke shelves are also available for domestic and commercial use just like any other

furniture made to order in Reading

.
Some of the popular types of bookcases are as follows: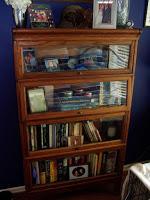 Barrister Bookshelves - These type of bookshelves are specially popular for their exceptional stackable design and portability, and are a common preference of people who like working with wood. They have a number of individual shelf units, each provided with a glass fronted door that is hinged to the unit's top and can slide up and inside to allow proper access. They are mostly used for accommodating large books.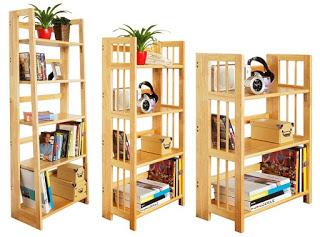 Folding Bookshelves - If you are looking for something that takes up very less space and can be easily carried from one place to another, then a folding bookcase is ideal for you. These do not require to be disassembled and can be folded up easily when you are moving to a new location.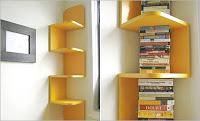 Revolving and Corner Bookshelves -These bookshelves too, like the folding types, save a lot of space and are quite attractive and sleek in appearance. You can place them in the unused corners and areas of a room for displaying books in a stylish way.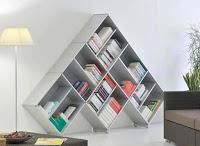 Modular Bookshelves - Versatility is the key feature of these bookcases. They can be free-standing or in the form of framed pieces meant to be hanged on walls. The classic ones have shelves that are straight and arranged in rows. Some are also made as cube units which can be slid or snapped together to form a low and horizontal or tall bookcase. They are generally made from wood, plastic or metal, finished with a white, black or wooden look. You can use them to display your literary collection as well as different ornamental items.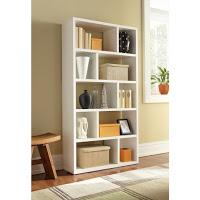 Shelf Bookcases - These are the most common among popular types of bookshelves, and can be with or without back. You can use them as free-standing units or have them built within the wall of your room. Some of them even come with adjustable features. They are usually made out of wood, plastic or metal.