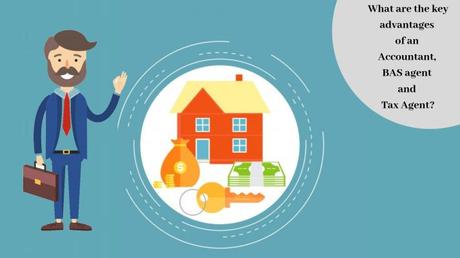 If you are running a business for a long time then you may know the roles and responsibilities of a tax agent, accountant, and BAS agent. Before the existence of your business, you might have used one of the processes to sort out some of the financial matters and the process related to tax returns. Getting help from them is very crucial for running a successful start-up.
1. Business Activity Statement (BAS) Agents will Always Keep you Balanced: BAS Agents are a subset of the tax Agents. They resolve the matters related to the tax imposed on luxury cars, fuel tax, wine tax, and the payments related to FBT. They also report and manage the responsibilities related to GST. If you run a business then you should know that the GST needs to be filled annually to get a refund. GST is quite confusing. All that you will need to do is to lodge GST through BAS. BAS agents are registered to prepare BAS returns. You have to lodge for BAS returns quarterly. You may have to impose fine in case of a delay. The bookkeeping for the businesses is also maintained by them. They make many things easier for you because the records related to outgoing and incoming GST are assembled in one place. They are registered by the Tax Practitioners Board.

2. Tax Agents have a License for Making Claims: The tax agents are registered under the Tax Practitioners Board and they should have the proper license for doing the work related to your tax. Most of people do visit them yearly, even though they are involving in your business. They generally ask questions related to your income & outgoings. They also hunt for various types of deduction and expense claims available for you & your business. Therefore the tax you will be paying is legal and authentic. You will get the registered tax agents in Hobart.

3. Accountants are the Main Game Planners: Accountants will help you make a better decision on the financial statements. They will explain to you why and how do you register on certain things such as GST, ABN, etc. Whereas the tax agents and BAS agents deal with compliance. The accountants are considered as your good business adviser & they will meet you to discuss and make plans for exploring your business. They help to improve financial growth.

Now, you have understood the advantages of hiring them. Never assume that your business will perform well without their assistance. You can entirely concentrate on the best part of your business by hiring such business professionals. They will make you completely stress-free.
Related:
What Is the Role Of A Tax Accountant?
-25.274398
133.775136
Advertisements