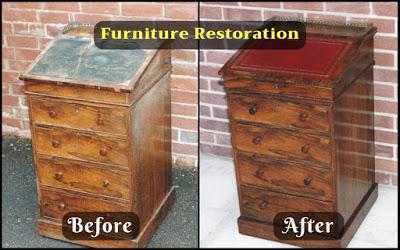 Most of the residents here in the UK are bound to have a furniture that is either antique or old, and that old piece of furniture holds a special value that can not be justified with money. People just love to enhance the beauty and respect of the interior decor, you can find several homeowners having special bondage with such antique furniture pieces. 
An heirloom gets worn out easily if it is not taken properly. And some of the house owners make the toughest decision to replace the furniture. However, with the aid of the right furniture manufacturer, you can restore your furniture back to its pristine form. In the UK you can find several furniture manufacturers who offer both custom furniture installation and restoration, pick the one which suits your needs. Furniture restoration is the way by which you can give your furniture new and a fresh look. The guideline below will depict the reasons why you should go for furniture restoration instead of investing in a new furniture.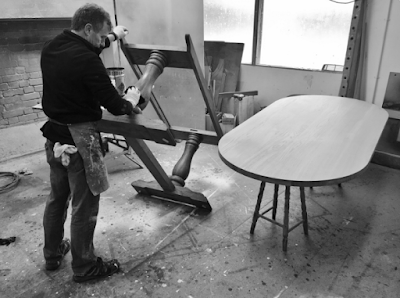 Good For Environment:

For every new heirloom pieces a furniture manufacturer produces, a good amount of carbon is sent to the atmosphere. So, you should always consider refurbishing an old furniture instead of buying a new one as it lowers the carbon emissions and protects the environment. By choosing an eco-friendly option like the furniture restoration you place your step forward in saving the environment.

Save Money:

Furniture restoration not only saves the planet earth but also, save your money. If you want to buy a high-quality dining table, then you will have to spend thousands of dollars, however, you will have to spend a fraction of that price if you plan to refurbish the existing dining table of your home. By undergoing the restoration process, your furniture will get anew life and anew look which will help that piece to preserve its value. Find A New Design: Furniture is not the thing that homeowners tend to buy every now and then, however, if you invest in the quality of pieces and expect them to last long, then there a lot of pressure attached to it. You may be fond of the sleek and the modern look of the furniture, but with time the furniture piece loses its aesthetic look and shine. To help your furniture to get back to its pristine glory, you must seek help from a furniture manufacturer. He will help your furniture to get back its lost glory. Furniture restoration gives you options to explore new design and style without the need to purchase new furniture every single year.
These are the benefits of furniture restoration. In the UK you will find several furniture manufacturers who offer full-service restoration with a special emphasis on quality workmanship and desired customer satisfaction.