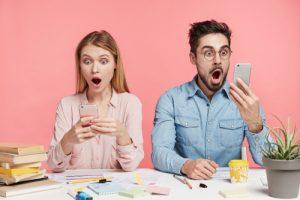 Check out the 4Change energy reviews, learn about their plans and see if their cheap electricity rates are right for your Dallas home.
4Change Energy Top-Rated Plan Reviews
Shopping for cheap electricity in Dallas can feel overwhelming at first. There are plenty of options available to you. And picking the right one can be tricky. But if you're in the market for cheap electricity rates the check out the 4Change Energy reviews. They offer great fixed rate plans and are regarded as atop-rated energy provider in Texas
What's a Cheap Tiered Energy Plan from 4Change Energy?
Free Energy 12 is a tiered energy plan from 4Change Energy. It's a tiered energy option in Dallas. For energy use between 1 – 500 kWh, your energy charge will be 11.9 cents per kWh. Between 501 kWh and 1000 kWh, there is no energy charge. And after 1000 kWh of use, the energy charge returns to 11.9 cents per kWh. 
That rate does not include the standard TDU charges. Once you add in those charges, the average for 1000 kWh of use is 7.6 cents per kWh. 
Be aware that there's an early termination fee of $20 per month for each month remaining in the contract. On top of that, the plan only offers 6% renewables unless you choose the 4Change Energy's Renewable Energy Option which provides 100% renewables. That makes it easy to get behind the growing trend for clean energy in Texas.
Does 4Change Energy Offer a Straightforward Energy Plan?
Easy Saver 12 is a slightly different tiered energy plan from 4Change Energy. You'll pay a fixed price of $79 for 1 – 1000 kWh of usage. After that, your energy rate will be 14.9 cents per kWh. There's no base charge to worry about and TDU charges are bundled in that rate as well. As a result, you'll pay a low average electricity rate of 7.9 cents per kWh at 1000 kWh of use. 
It has the same percentage of renewables with the option to switch to the 4Change Energy Renewable Energy as well. And it has the same $20 per month early termination fee. 
Which 4Change Energy Fixed-Rate Electricity Plan Offers the Cheapest Rates?
Value Saver 12 offers a combination of savings for customers in the Oncor service area. This tiered rate energy option has an energy charge of 8.96 cents for energy use between 1 – 500 kWh. Then it drops to 4.16 cents per kWh for 501 – 1000 kWh of use. After that, the energy charge increases back to 8.96 cents per kWh. On top of that, you'll get a $20 bill credit after using 1000 kWh per billing cycle. This brings your average rate (once you add in TDU charges) to 8.7 cents per kWh. 
While the energy rate is slightly higher than the first plan, you'll save money if your home has a higher monthly energy use than the average 1000 kWh per month of most Texas homes. 
What Are the 4Change Energy Reviews Like? 
We gave 4Change Energy a Texas Electricity Ratings Score of 3.8 out of 5 stars based on reviews. That's based on an overview of their plans and products, complaint resolution, community outreach, innovation, rewards, and market perception. They scored the highest in community outreach because they donate 4% of the annual profits to Texas Charities.  Meanwhile, customers 4Change Energy reviews rate the company higher at 4.4 out of 5 .
Now's The Time To Save On Electricity in Dallas
4Change Energy isn't your only option for cheap electricity in Dallas. As a Texas resident with the power to choose, there are dozens of energy plans to choose. But, finding the one with the best savings isn't always easy. That's why you need to head over to https://www.texaselectricityratings.com.
You'll find the resources you need to know to find the best plan for your Texas home. Shop, compare, and save when you switch to a cheaper electricity plan in Texas.