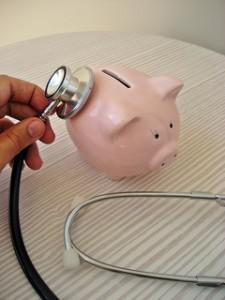 For employees, the future of healthcare benefits – not just in the U.S. but all around the world – is very much up in the air.
With Healthcare Reform a reality in the U.S. – at least for now – many employers are considering dropping employee benefits and choosing to pay the penalty (or is it a tax?), which they've determined is more cost effective. At the same time, healthcare costs all around the world are continuing to rise unabated – somewhat remarkable in the face of a stagnant global economy.
Consulting firm Towers Watson projects that global healthcare costs will rise 9.6 percent this year, which is about the same rate they've been climbing for the last several years.
 Global Medical Trends: 2009 – 2012
2009*
2010
2011
2012**
Global
10.2%
9.6%
9.8%
9.6%
Asia Pacific
9.9%
9.6%
10.1%
10.2%
Europe
9.4%
9.0%
8.5%
8.1%
Latin America
11.6%
10.0%
10.4%
10.5%
Middle East/Africa
10.9%
9.8%
10.7%
10.0%
North America
10.8%
12.1%
11.4%
11.0%
 *2009 rates are taken from the 2011 Global Medical Trends Survey.
**2012 rates are projected.
Towers Watson says the rising costs are leading multinational companies to increase their focus on wellness programs, which they hope will ultimately trump more costly measures that healthcare providers often recommend.
Meanwhile, a survey released last week by Deloitte shows that one out of ten employers in the U.S. plans to drop employee healthcare coverage in the next few years. And, according to the survey, smaller companies (10-50 employees) are a little more likely to drop coverage.
Which means things could be getting very interesting for employees at those companies. Fortunately (and perhaps obviously), the Affordable Care Act means that those employees will have somewhere to turn – the healthcare exchanges that are called for under the law.
But what does that mean for those employees, and specifically, what does it mean for employees who travel abroad for work?
It's very possible that these employees will have to change their behavior in the near future. Business travelers whose companies drop coverage will be faced with figuring out their healthcare coverage by themselves.
They'll have to gain an understanding of the healthcare systems in their destination countries. Does the country have universal healthcare, and do they meet residency requirements to participate if they're on a long-term assignment?
And, more likely for travelers on shorter visits abroad, they'll have to understand Travel Gap insurance policies. They'll need to manage this process themselves – and that includes paying for it – because their employers will be taking themselves out of the game.
Under either scenario, smart business travelers would need to spend time planning to navigate the healthcare system in their destination country; the infrastructure they rely upon now to guide them through an emergency, or even a more mundane healthcare need, won't be there.
Right now, businesspeople that spend a fair amount of time traveling abroad simply need to be aware that their travel might be getting more complicated in the not-so-distant future. And they may be about to find out how good they used to have it.
Photo by 410(K)2012