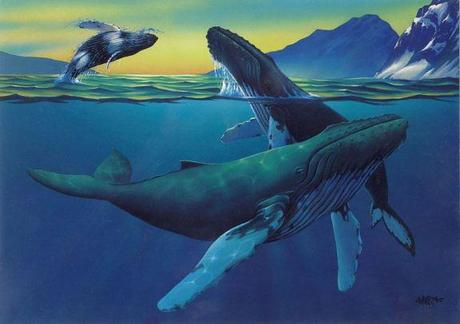 New research has shown that the songs that male humpback whales sing to each other are being spread across the oceans, a catchy mating tune might be picked up by another group almost always travelling from east to west.
Usually the songs come in the form of "remixed" versions of old and new material, if it is judged to be a failure then the song will be dropped in favour of new tunes.
Researchers from Queensland University have discovered that it takes about two years for songs to travel from Australia to French Polynesia.
The songs move like "cultural ripples from one population to another" said researcher Ellen Garland. "The songs started in the population that migrates along the eastern coast of Australia and then [the songs] moved all the way to French Polynesia in the east…Songs were first learned from males in the west and then subsequently learned in a stepwise fashion repeatedly across the vast region."
Although it is unclear whether or not the songs are used to attract females or repel rival males once a new track is released it quickly catches on and rises to the top of the whale charts.
Maybe next week we should make a whale love mixtape? Leave your ideas below or on the Facebook. Here's a few we thought of: