A few days ago, I posted about the Boardwalk Boozing palette, which is also part of the Venice Beach collection. I am seriously impressed by these eyeshadows. Are they perfect? No. But for the price, they are pretty great. Especially since it is challenging to find such colorful shades at the drugstore.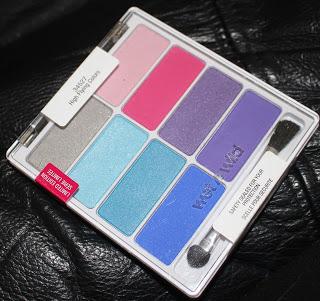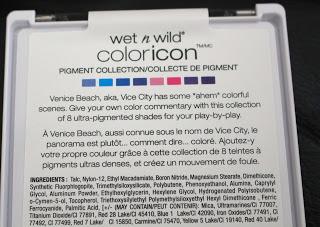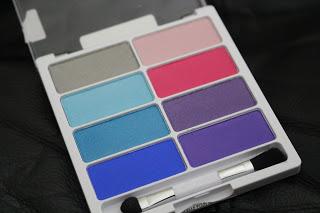 High Flying Colors contains 8 shades ranging from a light silver to hot pink.  There is a mix of matte and shimmer finishes.  The left side of the palette consists of a shimmery silver, shimmering sky blue, shimmery teal, and a matte royal blue.  The right side of the palette has a light pink, matte hot pink, shimmery violet, and a matte violet. The two shades of violet are very similar. The only way I can really tell them apart is by the finish.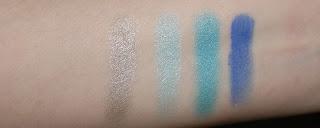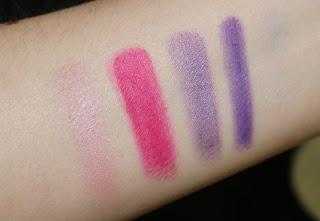 One negative is that the shadows can be a little patchy. However, once they are applied on the eye, it becomes less of an issue for me.  They can also be quite powdery, yet I have not experienced any fall out from them just yet. The inside of the palette just gets a little messy.
The texture of the shadow feels very soft, but also dense. If that makes any sense. It doesn't have that intense butter smooth texture, which is one of the reasons I think it blends so well.
I was stunned once I applied them because they blend out surprisingly well, which is definitely a quality you want with bright shades.  Oh, and the pigment is pretty awesome, too. You don't have to apply a ton of product to actually see the color. The longevity is pretty decent. I do notice some slight fading at the end of the day, but no creasing. Thank goodness. I hate creasing.
I am loving this collection so far. I have one more palette to share with you and two of the lip glosses. If you see it, I do recommend picking up a few things.