Instead of doing one insanely long post on Wet n Wild's holiday collection, I have decided to review everything separately. I've done this because I have not thoroughly tried everything out and I want to at least get honest, good reviews posted of what I have tried. That being said, Wet n Wild just needs to make these loose pigments permanent. They are by far one of the best products Wet n Wild has EVER released. They give higher end pigments a run for their money.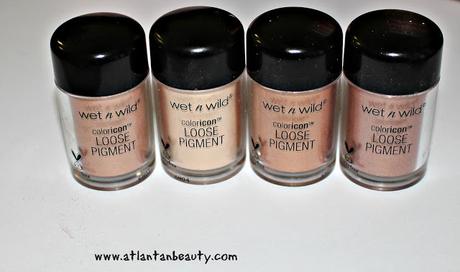 For their Sequins and Stardust Collection, they released four limited edition shades. At first glance, they colors look very similar. However, there are some differences between them.
Dom & Cherry On Top is a light bronze.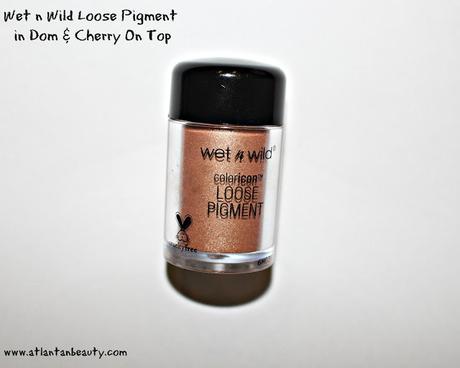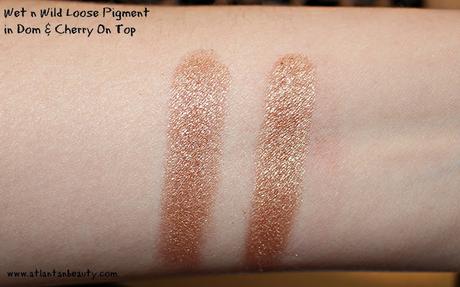 Left: No Primer Right: Swatched Over Primer
Kung Fu Lightining (yes, it is spelled like that) is a golden beige.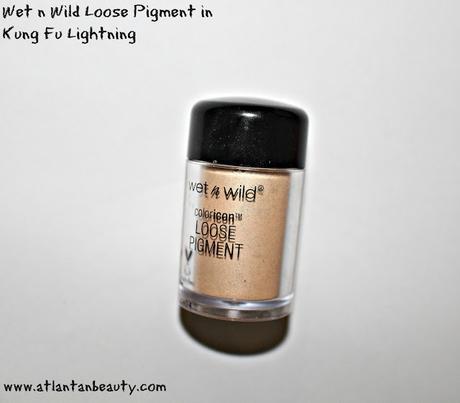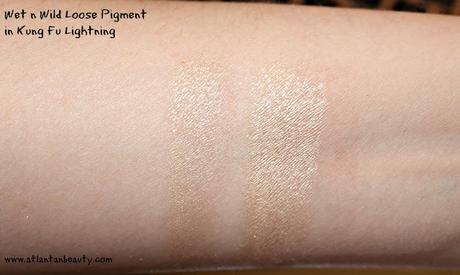 Left: No Primer Right; Swatched Over Primer
 Ride on My Copper is a golden copper.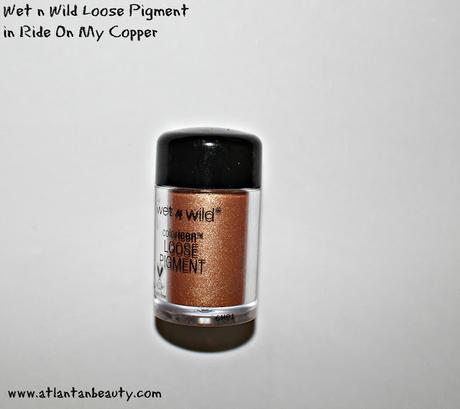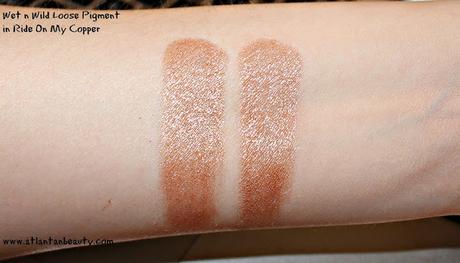 Left: No Primer Right: Swatched Over Primer
Heart of Rose Gold is just that..a gorgeous rose gold. I love all of the colors, but this one is my favorite.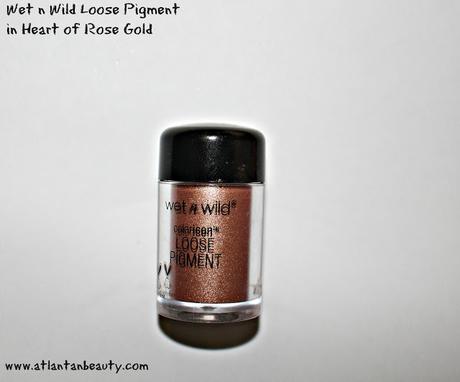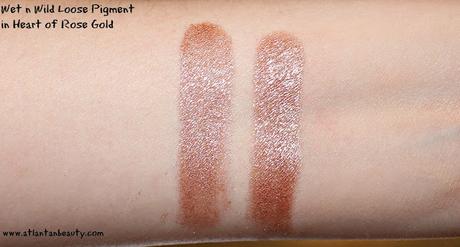 Left: No Primer Right: Swatched Over Primer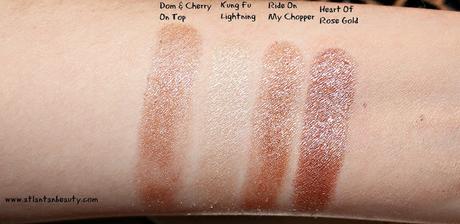 These are absolutely amazing. They have excellent color payoff and an amazing shine that really makes your eyes pop. They are very easy to work with and I haven't had any issues with them creasing on me. I have noticed some slight fading by the end of the day, but the color is still vibrant for the most part. I haven't experienced any fallout from these, which is a little surprising considering you almost always have some with pigments. The packaging on these pigments is just as great as the product itself. Of course they have the screw on cap, but Wet n Wild had the smarts to also include a sifter that actually has a flip open top. These are basically mess free and fool proof. You won't be getting eyeshadow all over the place while using them.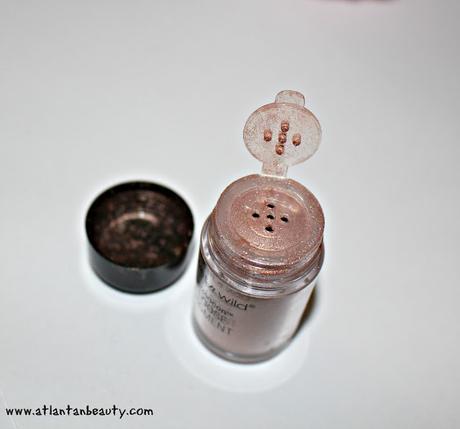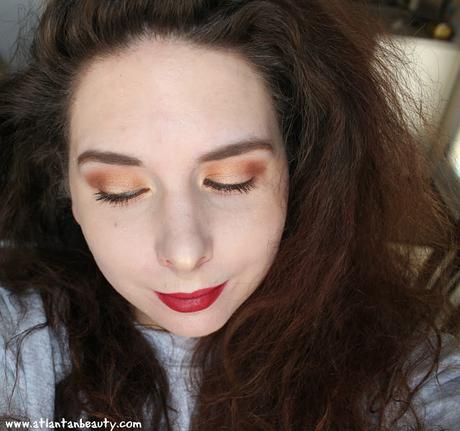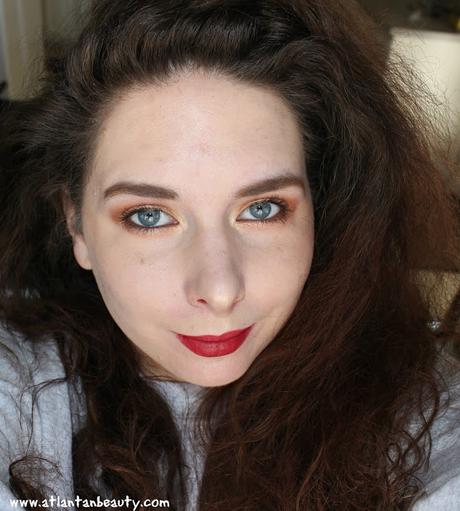 In the above pictures, I used all four shades and no other shadows. The result is a neutral, shimmery eye look that can transition from day to night.
Obviously these are going to be very affordable. I think they are $2.99. I ordered mine from Wet n Wild's site, but they are currently not on the site. They should still be in stores, but I cannot say for certain since none of my local stores ever had the collection in the first place. But if you see them, get them. They are very well worth it.