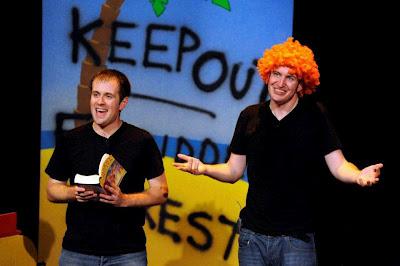 The West End and New York smash hit "Potted Potter" opens at the Carlos P. Romulo Auditorium, RCBC Plaza, Ayala Ave, Makati City on August 28 and will play only 10 shows, until September 2. Tickets are on sale now.
"Potted Potter" (full title: "Potted Potter: The Unauthorized Harry Experience--A Parody by Dan and Jeff") takes on the ultimate challenge of condensing all seven Harry Potter books (and a real-life game of Quidditch) into 70 hilarious minutes. This 2012 Olivier Award Nominee for Best Entertainment and Family Show features all your favorite characters, a special appearance from a fire-breathing dragon, lavish costumes, catchy songs, ridiculous props and a generous helping of Hogwarts magic.
Created by double Olivier Award Best Entertainment nominees Daniel Clarkson and Jefferson Turner, the show is a must-see for Potter addicts and a great introduction to the series for anyone who's ever wondered what all the fuss is about.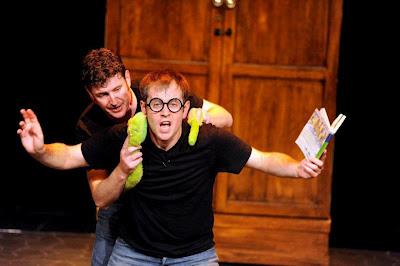 Clarkson and Turner first created "Potted Potter" in 2005 for an appearance at a London bookshop, as a five-minute entertainment for fans awaiting the release of the sixth book in the series. The show grew from there into a full-length stage production, first seen at the Edinburgh Fringe Festival 2006, and has since toured internationally, including sell-out seasons at the Adelaide Fringe, Melbourne Comedy Festival and New Zealand Comedy Festival in 2009.
All three "Potted" shows ("Potted Panto", "Potted Potter" and "Potted Pirates") have earned widespread acclaim and a fan base that crosses generations. "Potted Potter" played five sold-out Fringe seasons in Edinburgh, five sold-out London runs and extensive UK and international tours. The show has received rave reviews from all the leading UK papers--The Guardian, The Daily Telegraph, The Times, Sunday Express, Daily Mail, London Evening Standard and The Financial Times, as well as being a Time Out Critic's Choice.
"Potted Potter", which has just started its debut season in New York City, is "Gloriously irreverent. A very lovable romp through Rowling's back catalogue," declared Time Out, London.
"Fabulously Funny! Will tickle the funny bone of every age group," echoed The London Daily Telegraph. "The single funniest thing I've seen in ages. You're gonna love this show," said the Toronto Star, a verdict shared by The Times, UK: "Cleverly appeals to both ardent fans and parents."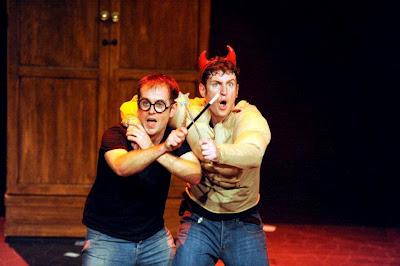 More raves: "An absolute gift of a show. Funny and gloriously unpredictable," from The Stage, UK. "Blissfully funny, a winner in every way. This show is a crowd-pleaser"--The Guardian, UK. And from the Toronto Globe & Mail: "You could do no better than to see 'Potted Potter'."
Call 891-9999, or contact Bambi Verzo, email [email protected], tels. +632-4038678, 0917-5370539.
Tickets: Orchestra P3,068, Loge P1,976, Balcony P988. Family packages available.
Bookings: Tickets available only on TicketWorld's Facebook Fan Page via TicketWorld's BarkadaTix. Links: http://www.facebook.com/ticketworldmanila
Or visit www.ticketworld.com.ph, www.facebook.com/TicketWorldManila, www.facebook.com/PottedPotterManila