Dear Guest and Client, Welcome to Egypt the land of pharaohs, peace, love, friendship, Hospitality and civilizations. With a history spanning a period of over 7,000 years, Egypt s rich and splendid culture retains an indisputable place in history books and ensures it holds a very special appeal for the discerning visitors .
Egypt bears incredible legacies amazing past civilizations . Egypt,the land of lush green vegetation, stark and quiet deserts. A country of humble villages unchanged by time and also the cosmopolitan – metropolis of Cairo a reflection of changing time itself.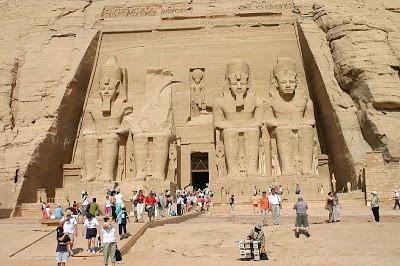 What is your idea of a beautiful and interesting Egypt tour? Of course it should cover the historical side; however ... to make your Egypt tour up to a pleasant experience, a good company is important. We provide you with all relevant information on the places which you will visit, but we offer you also support where necessary. We appreciate and respect our customers. No hustle but quality time to experience and enjoy Egypt in a relaxed way.
It's a pity that mass tourists visit Egypt's unique historical sites in a hurry. To fully experience the ancient temples, but also modern, colorful Egypt with its friendly, warmhearted people, we take the time and travel according to our own flexible schedule. This offers the advantage that we visit the temples and the pyramids when it is quiet, so you can explore and experience the sites in a relaxed and peaceful way.
Our tours cover most places of the ancient world of Pharaonic times. For thousands of years ... patiently waiting ... in Egypt. Is it now your turn to travel back to ancient times?
You are invited and most welcome to enjoy a unique possibility to enrich your life with some 'real live' magical experience
Experience the short adventure trip in the Nile by a Felucca. You will sail in the Nile from Aswan to Edfu, passing through Kom Ombo. Make also your sightseeing trip in Upper Egypt beginning from Aswan, Kom Ombo, Edfu, and also you can visit Luxor temples by road. In this Felucca, you will have full board and accommodation.