Festival season kicked off in the US this week with the Coachella Music Festival, so the magazines are filled with pages of our favorite celebs looking awesome in their festival gear.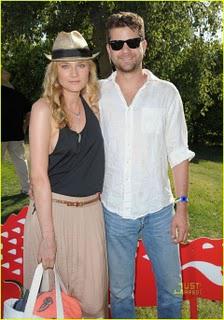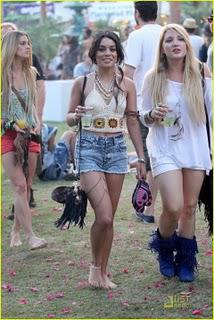 Diane Kruger, Vanessa Hudgens, Kate Bosworth and Katy Perry at 2011 Coachella Festival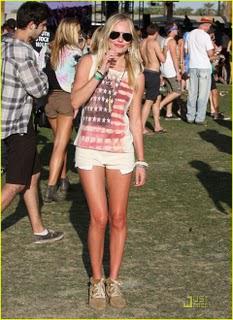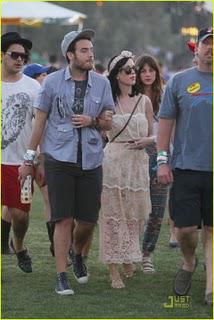 Festival fashion is all about looking care-free, but still stylish and dressing for rain or shine (what with our unpredictable English weather)!I've already booked my ticket to the Reading Festival and Wireless Festival this summer, and I cant wait to rock some awesome outfits!I've found some fabulous pieces that should definitely be part of anyones festival wardrobe!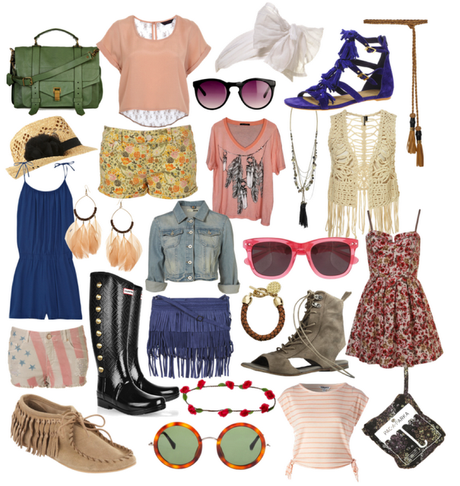 Left to Right.
Row 1:
Satchel: Proenza Schouler, £1,575 | Lace back tee: Miss Selfridge, £28 | Retro sunglasses: Reiss, £34 | Bow headband: Topshop, £7 | Tassel sandals: ASOS, £40 | Tassel belt: Gucci, £550.
Row 2:
Trilby hat: Topshop, £25 | Floral shorts: Topshop, £32 | Printed tee: Wildfox, £68 | Necklace: All Saints, £65 | Fringed waistcoat: Topshop, £46.
Row 3:
Playsuit: Theory, £260 | Feather earrings: ASOS, £10 | Cropped denim jacket: Topshop, £40 | Pink sunglasses: Jack Wills, £69 | Floral dress: Topshop, £39.
Row 4:
USA shorts: Topshop, £35 | Wellies: Hunter, £140 | Fringed bag: Miss Selfridge, £25 | Bracelet: Reiss, £25 | Lace-up sandals: All Saints, £120.
Row 5:
Tassel moccasin: Debenhams, £50 | Round retro sunglasses: Farfetch.com, £280 | Rose garland: Topshop, £17 | Side-tie tee: New Look, £7 | Pac-a-parka: Topshop, £30
Title song lyric used from Tell Your Mama Come - Black Eyed Peas