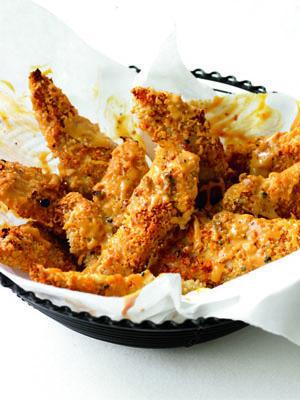 It's easy at first to commit yourself to living healthy and losing weight. You start out with strong resolve and high hopes. But after trying one weight loss recipe after another and finding them lacking flavor, or even worse feeling hungry all the time, you start to lose hope. If you stick too strictly to a health food diet, convinced that eating healthy and losing weight means sacrificing flavor and fullness, you'll lose your motivation and be back where you started, in an endless cycle of overeating and fruitless dieting.
Eating healthy is so important though, not just for weight loss, but also for a healthy lifestyle. Getting the right balance of proteins, carbohydrates and vitamins is key to having energy, feeling satisfied and living life to the fullest. The right weight loss recipes will have key ingredients hand selected to make you feel fuller longer, boost metabolism and generate weight loss, all without sacrificing flavor. Stay motivated and achieve your weight loss goals by following healthy, weight loss recipes that are flavorful, satisfying, and so tasty that you will find it easy to continue on your weight loss plan.
One such recipe is Chicken Fingers with Chipotle-Honey. This delicious recipe has all the right ingredients in the exact right balance for weight loss. The main ingredient, chicken, is a valuable protein source that both offers key dietary protein while also being filling without fattening. The breading is satisfying and flavorful, but since it is oven-baked and not fried, it is healthier and low fat without sacrificing flavor. The sauce is savory, sweet and mildly spicy; meaning that it will satisfy your sweet tooth with healthy honey, boost your metabolism with spicy chipotle, and offer a flavorful kick that will make you come back to this healthy weight loss recipe again and again.
So whether you're just starting out on the journey to your weight loss goals, or trying to maintain a healthy lifestyle and weight loss, this is one weight loss recipe that makes it easy!
RECIPE:
1 lb. boneless skinless chicken tenders or chicken breasts (sliced)
3 egg whites
2 cups bread crumbs
2 Tablespoons Dijon mustard
1 Tablespoon honey (preferably organic)
1 Teaspoon chipotle pepper puree
Preheat your oven to 450° Fahrenheit.
Lightly coat/season chicken and bread crumbs with salt and pepper, to taste.
Put bread seasoned bread crumbs on a separate plate.
Place eggs in bowl and remove yolks. Lightly beat them, approx. 15-20 seconds.
Dip the chicken first in the egg whites, then coat fully in bread crumbs.
Spray nonstick spray to a baking sheet and place the breaded chicken strips on it. Bake for 10-12 minutes, making sure that the breading is brown and the chicken is cooked through.
FOR THE SAUCE:
Combine the Dijon mustard, honey and chipotle pepper puree in a large bowl. When the chicken strips are done baking, toss them in the sauce.
Now it's time to chow down!