The other day, Bigtime U.S. Women's "Blogazine" We Heart this featured Sally Hansen's Salon Effects Nail Wraps in a new Valentine design offering, "Love Letter'.   Read the full post on Sally Hansen's Salon Effects Love Letter   or click on their photo of it below.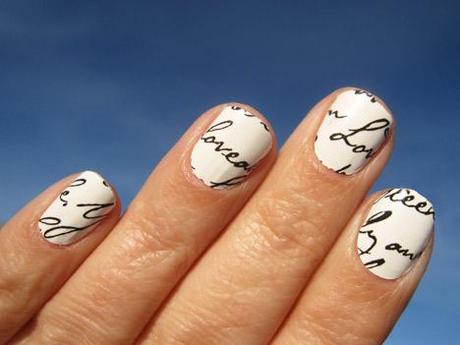 Photo Credit: weheartthis.com
For those of you who don't know what nail wraps are, they're designed ultra thin adhesive sheets kind of like stickers but a of a thinner malleable make, like ultra thin foil that adheres to the nail surface then you file off or rub away the excess around for it to fit the nail.  It's an ultra dry convenience for people who can't apply nail polish perfectly nor have the time to wait for it to dry.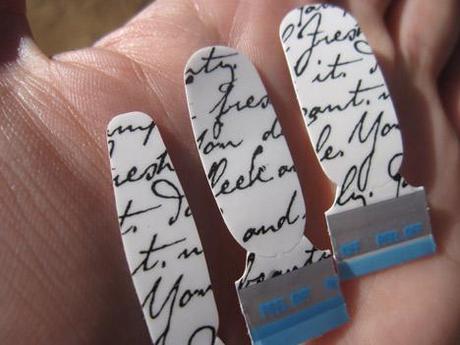 Photo Credit: weheartthis.com
Gosh, it is quite pretty, am not quite sure if this is a limited edition product for Valentine's or if Sally Hansen is adding it to the permanent range of Salon Nail Effects wraps.  I hope this shows up in local department stores, soon.  I'll try and check out what's available here.