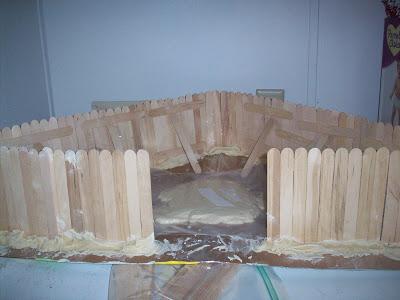 Jamestown Fort - under construction!
This week we learned all about Jamestown, the surrounding area and Pocahontas.
Getting our hands 'dirty' the kids started construction on their own version of Jamestown.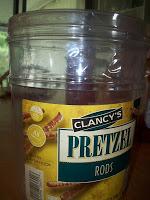 First, they tried using Pretzel Rods which look amazing.  The big issue we found is that though we started out with more than enough rods for the outer fencing, the numbers just kept dwindling.  Hmmm...  I wonder where those building materials were going?????
Quickly they discovered that pretzels were better to eat than build with, so, they moved on to jumbo Popsicle sticks and salt map 'clay'for the cement.  Since we are in a humid climate drying will take a bit of waiting, and waiting and waiting!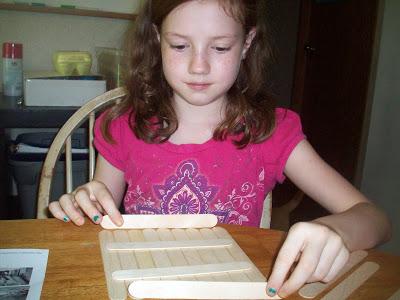 Trying to figure out the best way to use the Popsicle sticks.  They finally decide to make them in sections and hot glue supports to the back.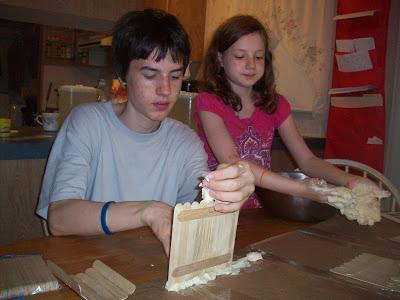 Since I wanted to give my kids as much freedom in creating the fort, I didn't hover over them.  To make the 'clay', they basically they took equal amounts of salt and white flour and mixed it with water until it was a bit sticky but would hold together.
Next they'll design the inner buildings and then paint them plus do a little landscaping.
This week's main reading.....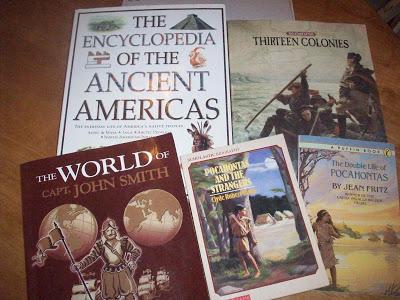 Early English Colonies in America: Jamestown
And, a little fun side reading as well....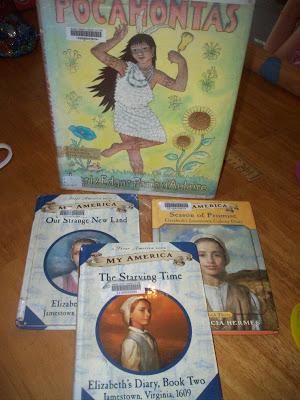 Early English Colonies in America: Jamestown
In other news we met up with our homeschool group at the local bowling alley for a morning of bowling fun.  A strong storm blew in and two of our families had a close encounter with the awesome force of electricity when the front doorway of the building was struck with lightning literally feet from where they were standing.  The lightning traveled through the door frame and down into the foundation causing the floor tiles near the door to burst into bits or melt!  Fortunately no one was hurt and we rejoice in God's protection of these moms and their children!
Join us next week for the completion of Jamestown and visiting with The Pilgrims! This post written and property of Homeschool Circus and can be found at: www.upatdawnreadytowork.com.