This week has brought some pretty good things, in terms of blog success and stuff I have been able to get.  I was invited by a contributor for the Funsherpa blog to be featured and they were looking for an interesting blogger from Atlanta.  I have my questions answered (minus some minor editing) and now I just need a good picture.
Now for the stuff you guys care about..the beauty products :)
Urban Decay
I'm sure every beauty blogger knew about their awesome sale.  My mom and I had to take advantage of it.  She got two of their lipsticks: Hotpants and Lovechild.  We both got their Lip Love gloss in Stung.  This is the most moisturizing gloss I have ever used.  It isn't sticky and has a sheer berry color.  Don't let the look of it in the tube scare you.  It is nowhere near that dark.  I got three of their vintage shadows in Free Love, Strip and Aquarius.  They are amazing and I got them for $9 each.
With this order, Urban Decay sent some samples in a few different shades of their Naked Skin foundation.  I tried it yesterday and liked it.  It felt very smooth and lightweight, but can be built to have medium coverage.  I think it is not right for my skin, though.  I did not have any irritation from it, but my skin did get very oily about an hour after applying it.  My skin was being weird, though.  I will try again tomorrow and see what it happens.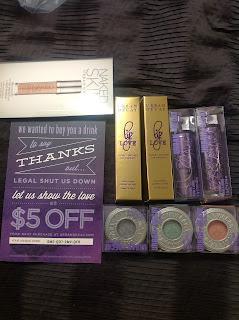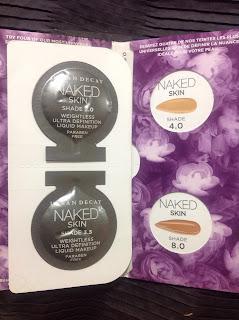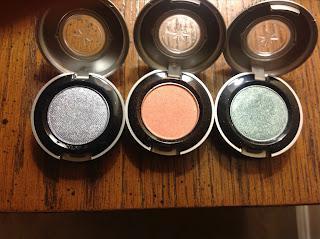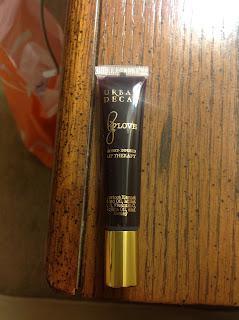 Ulta
I am lucky enough to have an Ulta about 25 min away from my house, and they are actually putting the finishing touches on a new one 15 min away.  Which means I am in trouble...two Ultas and a Sephora Inside JC Penney (not a huge fan, but they are improving).
I went in there to look for the Macademia Healing Oil Treatment.  I have already used it once and I love it so far.  I am part of the group that loves the smell.  It reminds me of Calvin Klein's cologne, Obsession.
I saw a mini collection of Essie's new fall collection, so I picked that up.  It comes with 4 shades: Stylenomics (dark pine green), Head Mistress (deep red), Don't Sweater It (mauve-y nude?), and Skirting The Issue (plum).  Now I am even more excited for fall.
My nails look like they could use some love, so I picked up a Sally Hansen VitaSurge Nail and Cuticle Gel.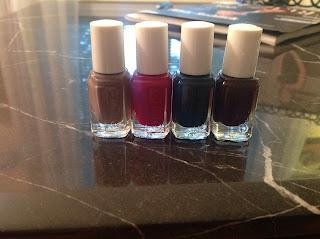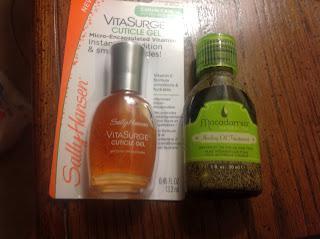 Rite Aid
I found the new limited edition Maybelline Great Lash mascaras! I picked up "Pop of Purple" and "Totally Teal."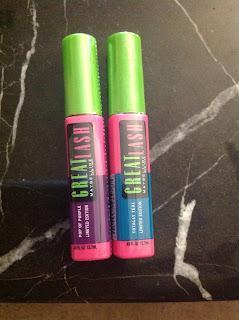 Prairie Charms
I have already done a post on this (found here).  But I am in love with this bracelet.  It is handmade and great quality.  10% of the proceeds also benefit a good cause.  I was very excited when I saw it in my mailbox this morning.