Celebrity wedding planner David Tutera's show returned Saturday and this season there is a little something different, it's not just "My Fair Wedding," it's "My Fair Wedding  – Unveiled." David shows not only the concept and design of the weddings that he takes over from confused brides, but also the drama that happens along the way.
The theme of the wedding was "Burlesque," because the bride is a burlesque performer, and we saw that experienced and famous wedding planners face the same problems when planning a bride's wedding as a new planner does, such as:
A bride whose concept and ideas for her wedding aren't our taste
Disagreements between the bride and groom as to the way the wedding concept is carried out
Conflict between the modern ideas of a bride and groom and their families
Bridal party members who want to help plan and design the wedding with the wedding planner
Running behind schedule with set up on the wedding day
David and his team of event coordinators, who now play a bigger role in the show, were able to take the bride's concept and design a wedding that blended the burlesque theme with tradition so their families and guests could enjoy the event.
One thing David mentioned that is also true for every wedding planner is that it is his job to create a beautiful wedding whether he likes the bride's idea, or not.
The wedding took place in The Los Angeles Theatre with the reception set up on the stage.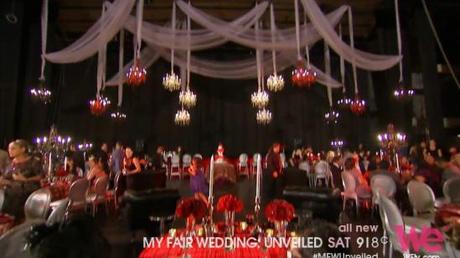 The colors were red and black.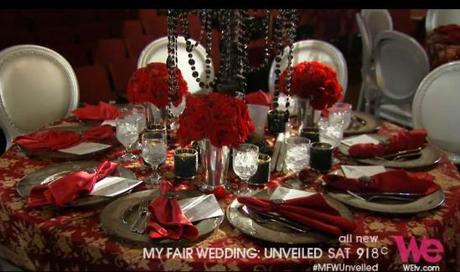 The cake incorporated the theme and colors – notice it was shaped like a corset.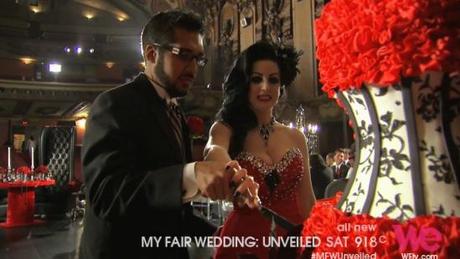 You can see videos from the show, including the full episode, on the WeTV website.