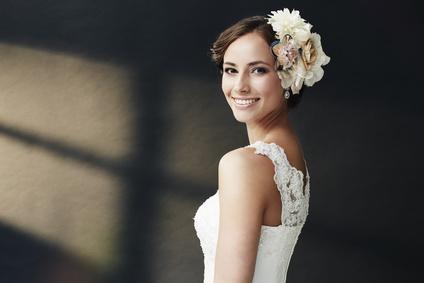 In my Q & A today I offer tips to that might help you if you dream about starting a wedding planning business it but aren't sure if there's a market for your services.
Question
I've dreamed of being a wedding planner for a few years. I'm reluctant to start my own business because I'm not sure if there is a need for it in the area. How do I find out?
Answer
It's great that you're taking the time to think about how you can be successful before you start your business. You need to do some research to learn about the brides and the health of the wedding industry in your area. Answering these 3 questions can help you make your decision:
1) Are there other wedding planners in the area?
It may seem to be a good thing when there aren't any other wedding planners around but it really could be a sign that there isn't any opportunity for business.
2) If there's competition, what services are they offering?
This will give you an idea of what the brides who are hiring wedding planners want. It will also help you determine if you have unique services to offer that will help you stand out and get hired.
3) Do you see a lot of marketing and advertising aimed at brides?
You would be able to tell that the wedding industry is healthy in my area because there are well-attended bridal shows and advertising for products and services aimed at brides and engaged couples all through the year. If you don't notice this in your area, chances are good that couples in your community aren't investing a lot of money in weddings.
While it's important to do your research before launching your business, don't over-analyze. If you have a good feeling about the opportunities in your area, consider doing wedding planning part time. This way, you'll see first-hand if brides will buy your services and if it's something you would enjoy doing full time.
And if you have a pressing question about starting or running your wedding planning business, you can send me an email at [email protected] I will answer them on this blog or in my ezine, "Wedding Planner Tips," which you can subscribe to here.