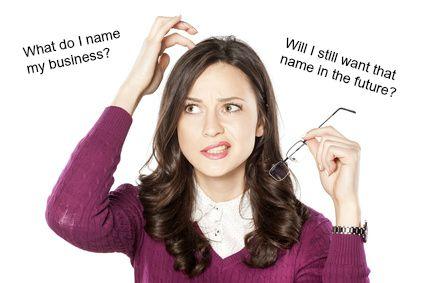 If you haven't chosen your wedding planning business name, or the one you have isn't working, you can learn from the 3 tips I offer in my Q and A today.
Question
I'm trying to decide on a business name. I'm thinking of using my name, "Jane Doe* Weddings and Events," but I'm not sure I could continue to use it if I decide to expand into other areas in the future.
*Name changed to protect the name of the wedding planner who sent in the question.
Answer
You're smart to think ahead to what your business might look like in the future, you don't want your business name to limit you.
Here are 3 tips that will help you:
1) Choose a name that evokes rather than explains exactly what you do
Although "weddings and events" clearly tells people the business you're in, don't feel your business name has to have words that say exactly what you do.
Consider using words that convey the benefits of your services or conjure up visions of the beautiful weddings and events you plan now and what you are considering offering in the future.
2) Decide if you would ever sell your business in the future
If you use your name as part of your business name, it may be difficult to sell your business when you become successful and want to retire. The next wedding planner won't want your name as part of his/her business name.
3) Test your business name
Ask people to say it aloud and to spell it. If most people aren't doing either of these things correctly, you could have a problem. People referring you by word-of-mouth may not get your name right when telling a bride about your excellent services. And, brides may not be able to find you in Google or in searches on social media sites such as Facebook or Pinterest.
Also ask them what the think of when they hear the name. Something elegant? Traditional? Offbeat? What they say should match the feeling you want to convey about your services.
Learn more about choosing your business name in my previous post on naming.
And if you have a pressing question about starting or running your wedding planning business, you can send me an email at [email protected] I'll answer them on this blog or in my ezine, "Wedding Planner Tips," which you can subscribe to here.