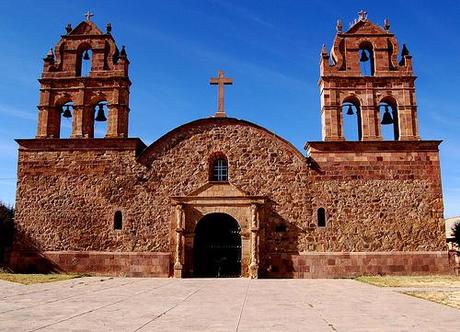 Well that was a nice few days off wasn't it? Thanks to Kate and Wills for that. unsurprisingly they were not the only people getting married on that day but one couple in Bolivia were given a special royal gift thanks to the British Consulate.
Ambassador Nigel Baker organised for one couple at random to be invited to the Embassy on Friday for a celebration. Fabianna Rivera and Alejandro Antezana were the lucky winners who were picked up by the Ambassador's car and greeted with a champagne reception at the Embassy.
"There is no better way to celebrate a wedding than with another wedding" said Nigel.
"All us young girls dream and hope for our prince and I am sure that I am marrying mine" said Ms. Rivera.
After the reception the couple were treated to a souvenir plate before heading to the church in La Paz to tie the knot.
We cannot confirm whether Ferrero Rocher were served, but at the ambassador's reception? Surely.
If you have ever thought about travelling to South America to find your prince or princess then why not get in touch?