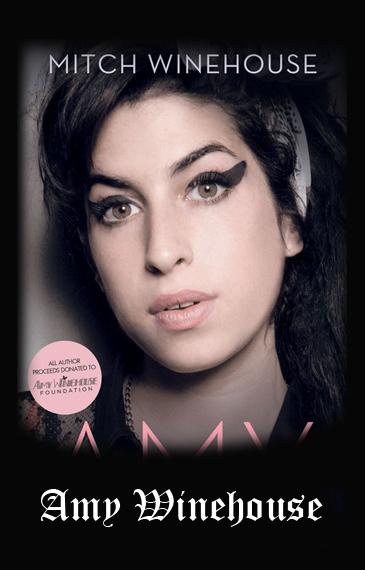 A sad news that made headlines for tabloids: Late Amy Winehouse' wedding dress and another frock set to raise amounts for charity purpose was stolen from her North London home.
According to the singer's estate, both her wedding dress and newsprint dress are missing. The presumed theft was discovered during an inventory.
Amy's wedding dress from her 2006 Miami wedding to ex-husband Blake Fielder-Civil was expected to raise an amount of £100,000 in a charity auction for the Amy Winehouse Foundation. Winehouse's turbulent marriage to Blake lasted about three years.
The charity was established by her father, Mitch Winehouse to help young people overcome addiction and develop their interest in music.
Her father, Mitch said that the house, worth around £3million, is being sold and all her possessions logged and put into storage, which is how they realised it had gone.
Mitch Winehouse made a statement to the media, "It's a blow", adding "It's sickening to know that someone would steal something in the knowledge of its sentimental value."
"Her wedding dress was only a little cotton thing, a hundred quid at best in the shops. Whoever nicked it realised its significance and knew it had an extra value", he further added.
The other missing frock was a newsprint cocktail dress Amy wore when she appeared on the BBC show Later…With Jools Holland in late 2006, a time when her fame was at the peak. It was expected to fetch £30,000 at the auction.
The dresses were stolen from the 'Rehab' singer' Camden home in north London but it is not believed the property was broken into.
Because of the items' significance, it is thought they might have been stolen to order by someone entering the property during events after her death in July last year.
A spokesman for her Foundation said, "A lot of clothes and items were left and they were being catalogued when it was realised these two were missing."
"They were going to go to the foundation but somebody might be trying to sell them for their own profit. People need to know they are not supposed to be out there on the market and they should not try to buy them."
Mitch, 60, was surprised that inspite of the fact there were other designer dresses that were actually way more expensive, thieves flipped off these two dresses in particular.
He said, "Both the stolen dresses are part of Amy's story."
The super star was found dead in her London home on July 23, 2011, at the age of 27. The inquest revealed she died from alcohol poisoning.
Five times Grammy awards winner for her 2006 hit album 'Back To Black' was well-known for her battle with alcohol and drugs as for her singing.