Serious negotiating goes on behind the scenes of the English Wedding blog, you know – and all so I can find treats and beautiful things for you gorgeous brides and grooms out there. Today's Monday Makerie is a little bit different! You could win…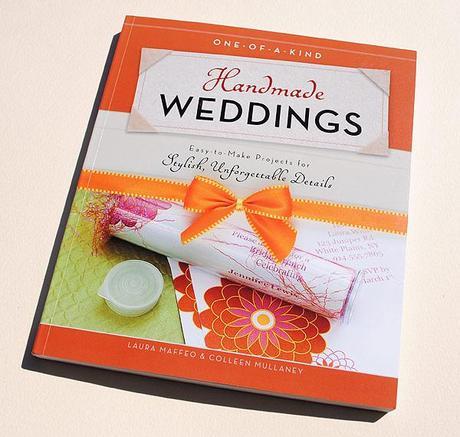 Win a FREE copy of "One-of-a-Kind Handmade Weddings"
How? The clue's in the review. Read it, then answer the question in the comments box at the end

A winner will be picked at random from all correct entries.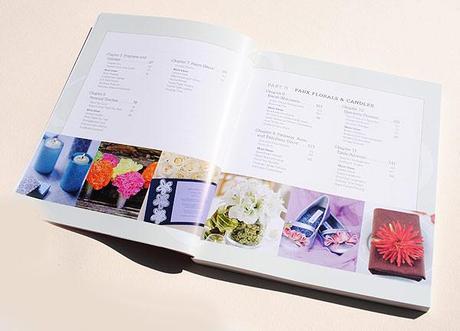 For DIY brides and grooms, this brand new book is full of ideas for personalising your wedding. There are over 70 ideas inside for wedding craft projects – and they're all easy to follow and accessible for anyone. You don't need to be Martha Stewart! (co-author Laura Maffeo has worked as a stylist for Martha Stewart Weddings, so this book really is full of expert wedding craft advice!)
About the book
The authors are Laura Maffeo and Colleen Mullaney. They've described and photographed a great collection of "easy-to-make projects for stylish, unforgettable details".
One-of-a-Kind Handmade Weddings is split into two sections: Invitations and Paper Detail; then Faux Florals and Candles. The two parts between them cover wedding invitation designs, paper gifts and favours, table decorations, hair accessories and bouquets (in a little detail).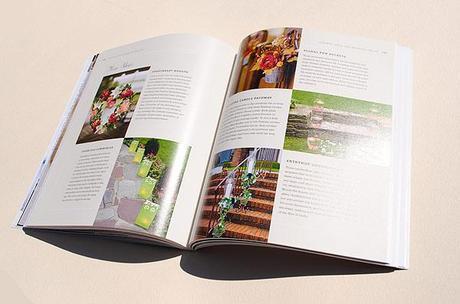 The inspiration behind Handmade Weddings?
It's an American book, so skip the ideas for your Bridal Shower and Rehearsal Dinner if you wish – but don't be too quick to knock this book. Where did the wedding blog scene start out? In the US. Where do we get some of the brightest, most innovative and creative wedding DIY ideas from? American wedding blogs. And this book includes some of my favourites:
My top five wedding DIY Projects are…
wedding place cards with vellum overlays
cute wedding cocktail stirrers
banners and bunting for a vintage wedding
matchbook wedding invitations
butterfly napkin rings and votives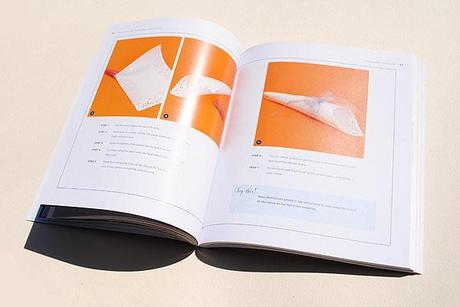 Easy wedding craft ideas in the book include…
confetti cones
tissue paper flowers (in vibrant colours)
outdoor floating candle pathway
scroll wedding invitations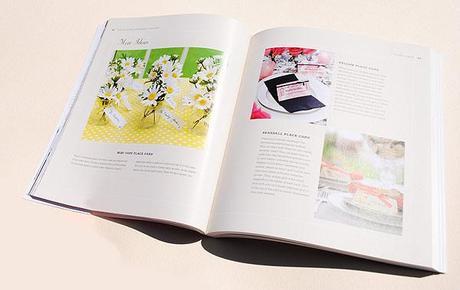 A few words of caution
Some of the projects require a little creative licence, I think – while the ideas are great, and the step by step guides really easy to follow, the materials used could be more contemporary – so always see if you can find alternative papers, fabrics and stamps to create a look that's more on trend or less frilly.
And not all the projects will appeal to everyone – this is an American book, and things like the monogram wreath might be taking things a little too far for some!
A good buy for DIY brides?
Yes. All in all this is a great book, full of ideas, nicely photographed and really easy to follow. There's something in there for every bride and groom – and it's a great guide for everyone – no previous craft experience required at all. I recommend it!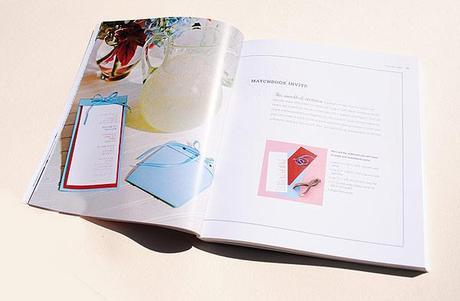 Just answer the question in the comments area below – a winner will be picked at random on May 16th. Which easy wedding craft idea in the book uses floating candles?
This post includes a couple of affiliate links. If you choose to buy the book from Amazon via one of these links, I get a few pence in commission.