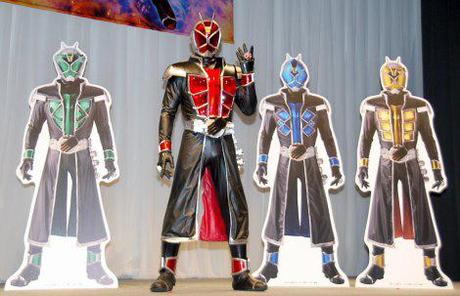 A trench-coat wearing, spell weaving, Kamen Rider!
The main character will be Souma Haruto, played by Shunya Shiraishi. Souma is a survivor of a mysterious solar eclipse ritual. He was given a belt in order to transform into Kamen Rider Wizard from the mysterious "White Wizard." As Kamen Rider Wizard, Souma fights demons that spawned from the solar eclipse ritual. Currently, he has 4 different forms. Flame Style (Red), Water Style (Blue), Hurricane Style(Green) and Land Style (Yellow). He rarely shows his true emotions, instead he lives a frivolous life. He's constantly misunderstood by other people. Ever since he started fighting demons, he stopped caring about his ordinary life and is now focusing on fighting for peace. He loves donuts more than anything.
Shouma Haruto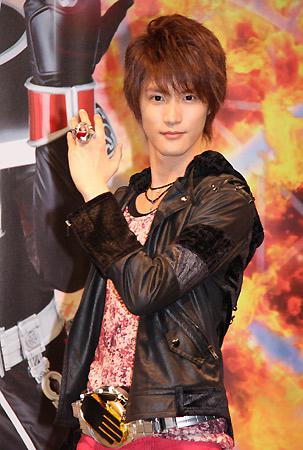 Kamen Rider Wizard (HE HAS AN AWESOME TRENCHCOAT!)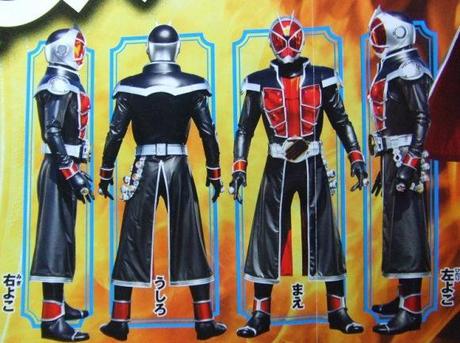 His weapon, WizarSwordGun. (LOL)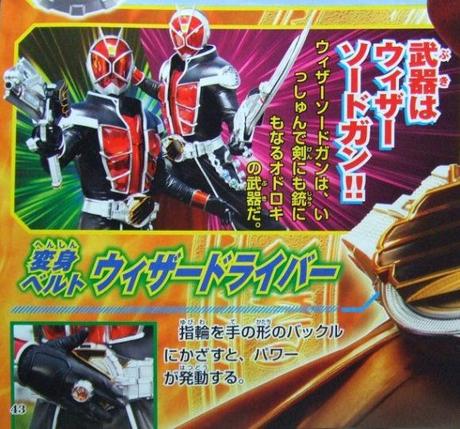 His ring and belt will be his henshin device. He will have many rings that will grant him unique and different powers.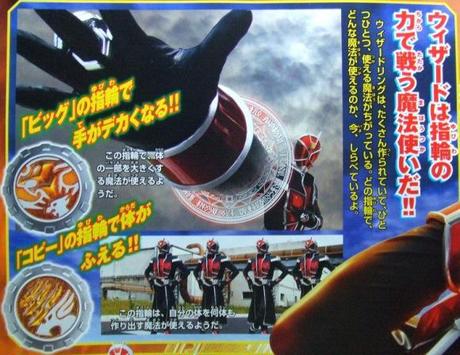 UPDATE!
Video of Kamen Rider Wizard in action.