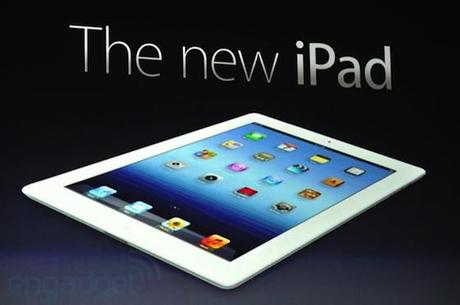 Did you hear yesterday about Apple's latest toy hitting stores soon? We're excited to announce this super awesome Apple-liscious contest for our fellow photographers to one of you to WIN a brand new iPad!!!
Just a week ago, we launched Prosper and The Prosper Community.  We are still amazed at how quickly it grew from 0 to over 300 members as I write this.  We have founding members from all over the world as far away as South Africa and Australia.  It's so exciting how God can use the world wide web to connect our heartstrings as we all strive to use our gifts of photography for His kingdom.
As our way of saying THANK YOU for a great launch, we now want to give back to YOU by giving away one of the brand new iPads that just came out!
Read on to find out details about how to enter the contest:
RULES
1.  Create a photo of yourself.
2.  In the photo, you must either be holding a sign you make, or photoshop in somehow the words:
"I Believe (FILL IN THE BLANK)"
3.  In the FILL IN THE BLANK, you must choose a word that reflects something encouraging in the Bible, and also note the verse that the word came from.  Examples include:
"I believe in love." -1 Corin 13:13
"I believe in hope." -Psalm 25:5
"I believe God is love." -1 John 4:16
"I believe God has good plans for me." -Jeremiah 29:11
"I believe in mercy." -James 5:11
"I believe in miracles." -Psalm 77:14
"I believe in the impossible." -Luke 18:27
"I believe in forgiveness." -Romans 3:25
"I believe in peace." -Romans 15:13
"I believe in truth." -James 1:18
"I believe in joy." -Psalm 16:11
"I believe in kindness." -Proverbs 3:3
Etc, etc, etc, you choose what word and verse means the most to you

4.  In addition to the "I believe…."statement, the one other thing you must include somewhere in the photo is:
"Join me at www.TheProsperCommunity.com"
5.  You have until Sunday at midnight EST to submit your photo.
6. To enter, you must be a photographer who is a member of The Prosper Community.  Email your photo to me, Scarlett Lillian, within the community.  Only photos submitted within the community email will be accepted for entry in the contest.
7.  Monday morning, the voting begins!  A public link will be emailed to each contest entrant where you can gather friends and family to vote for you throughout the week.  This is your time to Facebook/Twitter/Blog/Text/Email your cheer squad to vote for your photo!
8.  On Wednesday, March 14, voting will end at 2pm EST, and the person with the most votes will be calculated and announced at 4pm EST within the community.
9. It's that easy…. really.

 Happy creating!!  We can't wait to see what awesome photos you come up with!
PRIZE:
(1) iPad will be given as a Grand Prize to the person with the most votes on their contest entry photo
A few notes:
*All entries will be included in the contest unless otherwise noted inappropriate by The Prosper Community board members.
*This contest is not sponsored by Apple, we are paying for the grand prize iPad out of our own pockets.  :-)
*Image in this email of the iPad borrowed from http://www.macrumors.com